Sergio Aguero: Messi is a big whiner, we're like an old married couple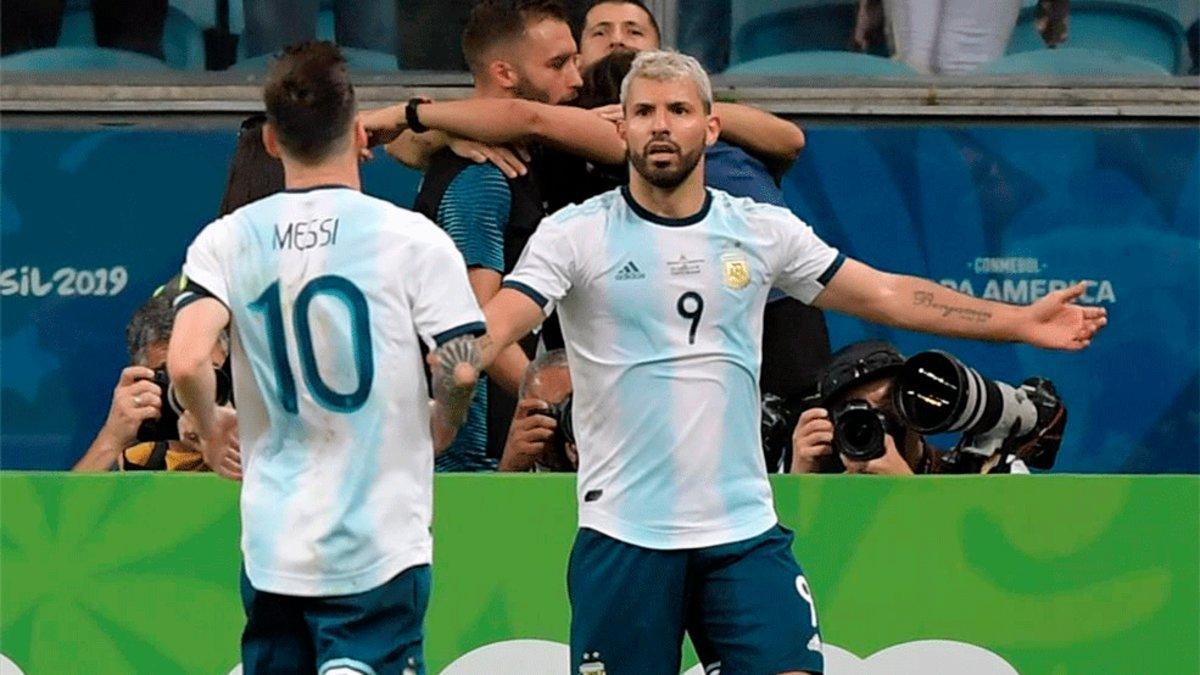 The Man City striker talked about his relationship with the Barcelona star
Sergio Agüero, the Manchester City striker and occasional 'gamer' and 'streamer', told various anecdotes about his relationship with Barcelona's Lionel Messi on the show 'Santo Sábado'.
The Argentina forward revealed what it's like to spend time and share a room with Messi when with the national team and joked their like "an old married couple."
Asked for more details about his relationship with Messi, who he's roomed with since they were both 17, Aguero explained that the Barça man is "a big whiner." He added: "I always fall asleep with the TV on and the next morning he's always complaining."
Aguero also revealed that Messi always does things straight away so that he's never left in a rush, which is in contrast to how he does things.
"For example, we get back to the hotel at 19.30 and we're eating at 21.00," the Man City man said. "There's time. But Leo's in the shower straight away and ready. I'm there in my boxers and talking on my phone...
"Time passes and with half an hour to go, he starts: 'We're eating a 21.00, in 30 minutes...' I'm still there on my phone and he's going: '10 minutes to go. We always arrive late. We've been here for an hour...'
"And then I get ready. The bad vibes start and he doesn't like arriving late!"