Sergi Roberto: The Dumfries handball is the same as Ansu Fati's...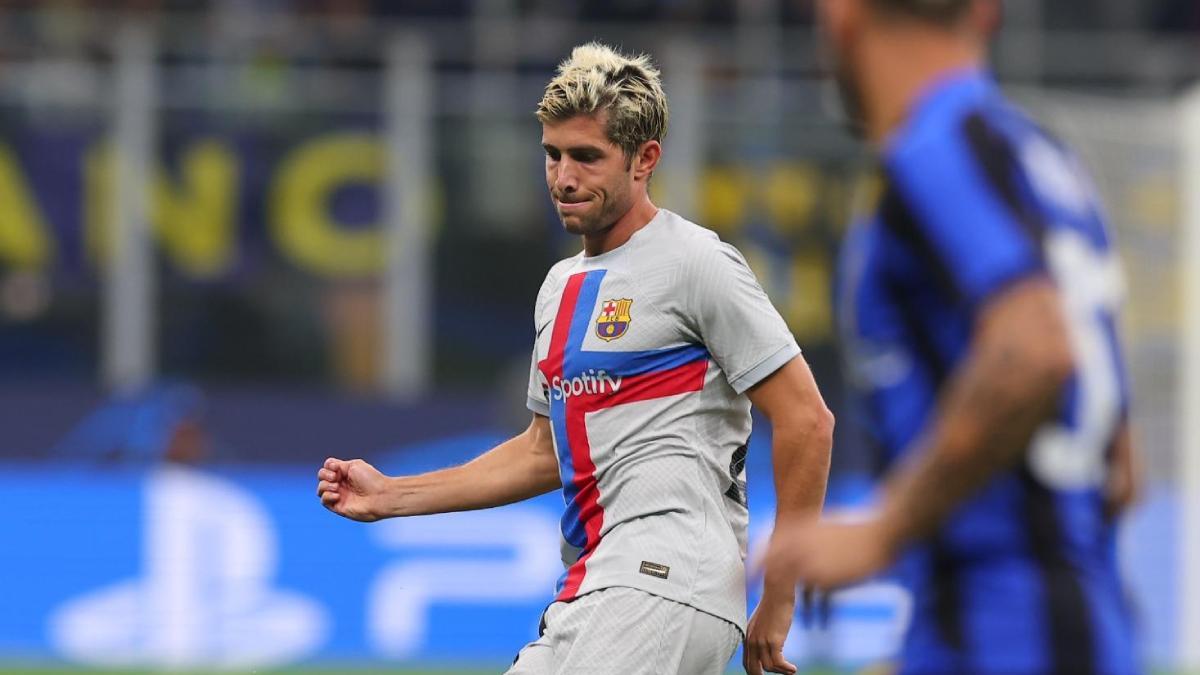 The Barça defender didn't understand why the decisions were judged differently
Sergi Roberto could not fathom why Pedri's goal was ruled out for handball but Barcelona did not get a penalty for a Denzem Dumfries handball as they lost 1-0 to Inter in the Champions League on Tuesday.
Pedri's would-be equaliser was ruled out for an unintentional handball by Ansu Fati moments before, while Dumfries got away with a late handball of his own.
"They took a goal away from us for an identical [handball]," Roberto raged. "They give a handball against us and then in the same situation don't give the penalty.
"That's why I am angry. Every year they're changing [the handball rules]. Neither the players nor [the referees] know what they whistle for. It's the same play, I just don't understand it."
On the defeat, he added: "It's a missed opportunity losing here but we have them at home in a week. We knew winning here and at Camp Nou would almost have taken us through, but it's not been the case. But I still think we can get a result at Camp Nou."