Samuel Umtiti's contract renewal on the home straight
The club believe they will seal a deal with the Frenchman next week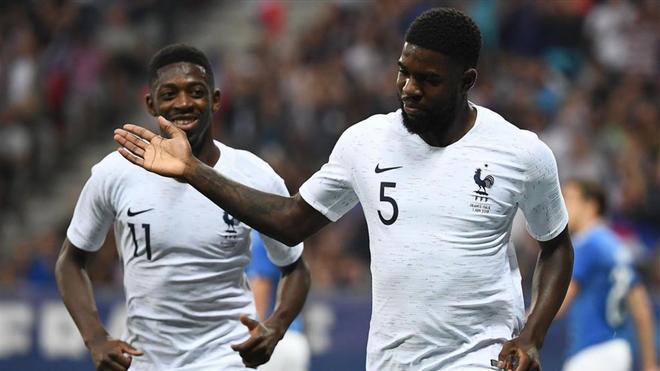 Barcelona expect to seal Samuel Umtiti's contract renewal next week. The club are working on the basis that on Wednesday and Thursday the French defender's lawyers will be in Barcelona to ratify the new deal.
Umtiti will add two more years to his deal - he's currently signed on until 2021 as well as raising his low 60m euro release fee clause. He will also have a salary raised to fit his role in the team.
Barca have made an effort to keep Umtiti, raising him onto the team's second pay grade, partly due to the fact that he will be costly to replace and there are few options.
PROFILE
The board know how tough it is to find players to play in defence with the profile Barca need. The Frenchman has become one of the best defenders in the world. His role in the France side reflects the great moment he is in.
Umtiti's priority is to stay at Barca. But he also insists the club treat him like the key player he is.
UMTITI'S PLANS
"It's clear that I want to renew at Barca and I hope to be in the team next season. I'm at a club that has helped me realise my dream. I have a contract and for me to go they will have to kick me out, I will not decide to leave," said Umtiti in L'Equipe.
Umtiti scored one of France's three goals against Italy.