Samuel Umtiti drops out of the Joan Gamper Trophy presentation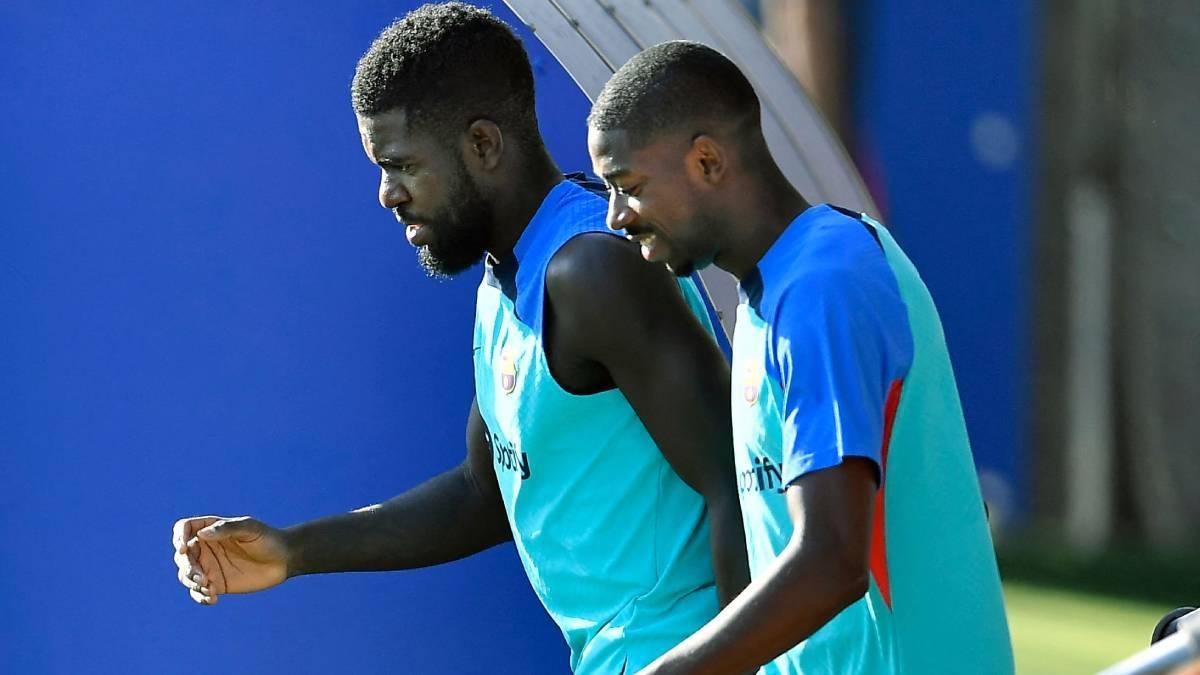 The defender is looking for a move away from the club and has agreed not to be presented
Samuel Umtiti was left off the US tour and has been training in Barcelona, without knowing where he will play this season. He was in theory supposed to be presented at the Joan Gamper Trophy but in the end he will not be among those called up. He was close to a Rennes switch a few weeks ago but they decided to can it because of concerns over his fitness.
The defender and Barcelona have agreed he will not be presented on Sunday night in front of the fans, something that wouldn't be good for anyone. Some would whistle and jeer him. His agents are working on finding him a new club. He has been told by Xavi that he's not needed or the new project. Christensen and Kounde have arrived in his position.
Someone who will be there at the Gamper is Martin Braithwaite. The Danish striker is also not needed but has no intention of leaving it seems.