Ronald Koeman: If Barça always maintain a high rhythm, we're very good!
The Dutch coach was happy with elements of Tuesday's Champions League win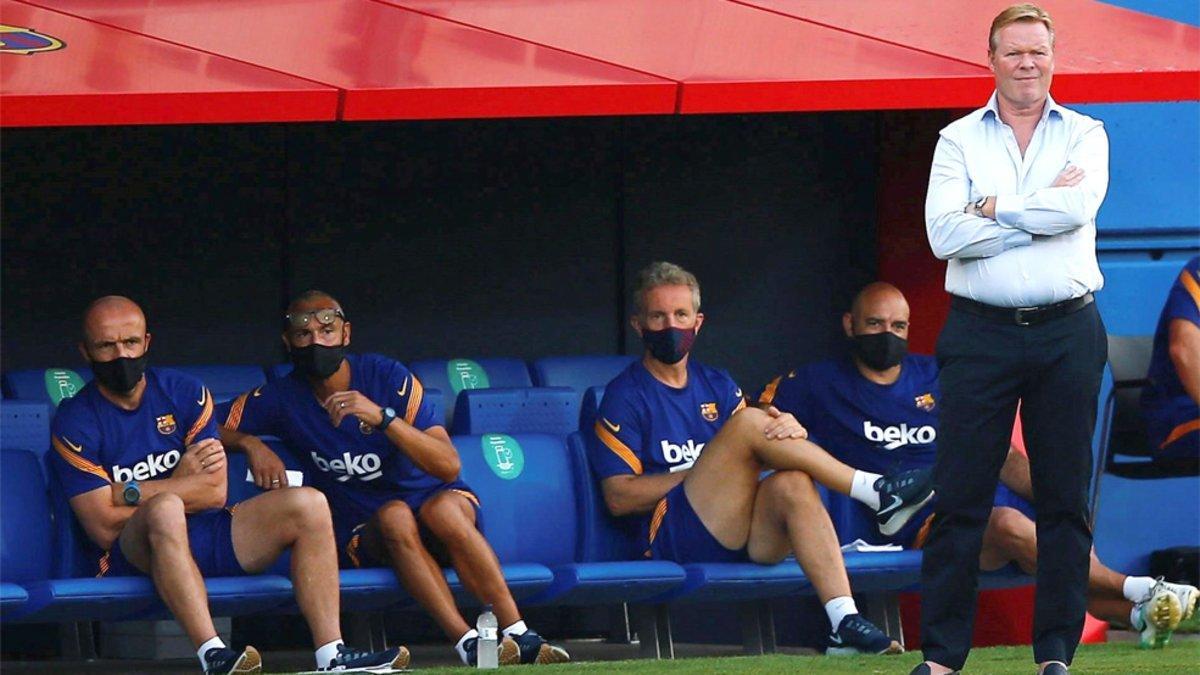 Ronald Koeman, the FC Barcelona coach, was very satisfied with the 5-1 win against Ferencvaros in the Champions League on Tuesday.
"When you win a game, get three points and score five goals, you can be happy," the Dutch coach said after the win.
When analysing the game against the Hungarian champions, though, Koeman gave an honest assessment of the victory.
"I think after the break we played 25 really good minutes," he added. "But what I liked less, and we have to improve and avoid, are those moments in the game when we switch off.
"If we are capable of playing the whole game at the same intensity and, above all, with that high rhythm with the ball, we are a really good team."
Koeman also spoke about the changes he made, with youngsters like Pedri and Trincao seizing their chances and Dembele also impressing in a brief cameo.
"They're players that need minutes to be at their best," he said. "Both Pedri and Ousmane scored a goal and, as their coach, I am happy with them. They're getting rhythm and intensity and that's good for everyone."
The black mark was Gerar Pique's red card and Koeman added: "I think it's excessive to be honest. It was a harsh punishment but we have to accept it and adapt."
That means Ronald Araujo will come in for the suspended Pique at Juventus next week.
"I have complete confidence in Araujo because he's playing at a good level and I know he can come in for either Lenglet or Pique," Koeman said. "In that regard, I am very calm.
"We're used to having a player sent off dubiously, but instead of it damaging us we've been capable of reacting, winning and scoring goals."
Next up for Barça is the Clasico against Real Madrid at Camp Nou on Saturday.
"When you win 5-1 with a man less, it gives you a lot of confidence. In terms of the team's performance, I couldn't be happier," the coach finished.