Revolution in Barça's attack: Vitor Roque, Abde, Carrasco, Aubameyang...
Xavi wants his side to improve in front of goal next season
The season is coming to an end and Barça are very close to the league title, forged by a recovered defensive strength. Barça have conceded just nine goals in LaLiga, but they have a clear goal scoring handicap. Xavi Hernandez's project wants to continue to evolve next season and the idea, if the salary limit allows it, is to revolutionise an attack in which only Robert Lewandowski has kept up the level.
The club is looking for goals in the market and there could be up to three new additions up front. Abde will be bought back, Yannick Carrasco can be signed and they are looking for a '9' striker as an alternative to Lewandowski. Three additions that will force them to make departures.
Barça have struggled in attack despite the overwhelming dominance they have had in some games. In fact, they have won most of their games by one goal to nil, but they have not been able to close out victories. A handicap that could have cost them dearly and that has been saved by their defensive solvency. Of the attacking players, only Lewandowski, with 17 goals in the league, has scored significant numbers. Raphinha (6), Dembélé (5), Ansu (4) and Ferran Torres (3) are far from their goalscoring records.
A goal scorer
The main idea, both from the sporting area and the coaching staff, is to sign a '9' striker. After the departure of Aubameyang in the summer and Memphis in the winter, the team has been left without a clear alternative to Lewandowsk. Both Ansu and Ferran Torres have taken on that role at times and the experiment has not worked. The big target is the Brazilian Vitor Roque, but if things go wrong the big alternative is to bring back Aubameyang -- if he can leave in the summer at zero cost.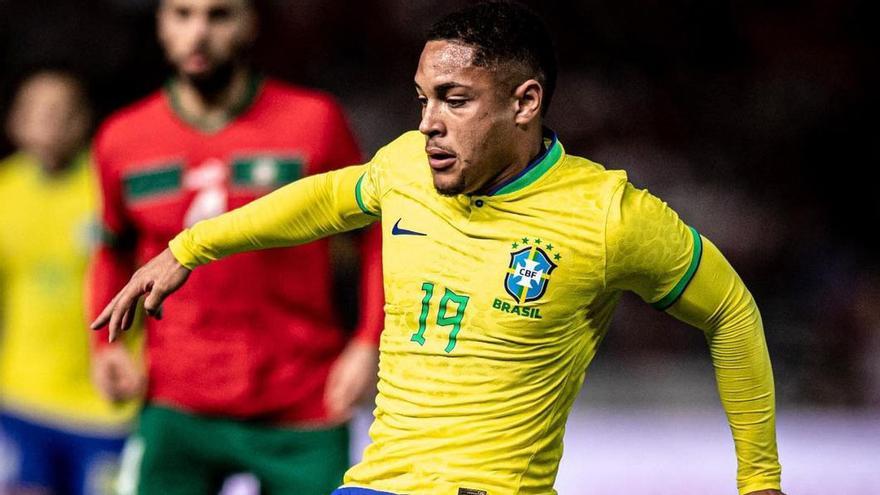 Vitor Roque is very much liked by the coaches and has Xavi's OK. Barça see him as a strategic signing for the future because of his age (18). They are convinced of his talent, but the operation will only be possible if no other bids are made. Barça have already warned his agents that they do not intend to go anywhere near the figures of 50 million euros that some people are suggesting.
The club is not willing to pay that amount, but it is counting on the boy's determination to play at Camp Nou. In the Premier League, several teams want him, but there is optimism to close this operation for this summer or next. Vitor Roque must be the striker of the future.
Known option
Aubameyang wants to return to Camp Nou and was already offered in the January transfer window, but the regulations did not allow it. Now a loan deal could happen as long as the player's salary is reduced by a lot and it seems he is willing to do so.
But there will be more changes. Xavi is clear that the team needs more differential wingers. And the club can take advantage of assets it already has under control. Abde, who scored two goals on Saturdat against Osasuna, will likely return this summer. Barça want him to do pre-season with the first team with the intention that he will have minutes in the future.
The only thing that could hinder his return is the appearance of a multi-million euro offer for the player, something that cannot be ruled out, but the idea of Barça and the player is that he should be part of this new project.
Negotiations for Carrasco
And next up is Yannick Carrasco. Barça have an option to buy the player after 30 June and it is becoming clear that they are going to exercise it. Of course, the Blaugrana want to lower the final price of the operation as they have the player's approval to come to Camp Nou. Carrasco is liked for his experience, quality in one-on-one situations and for being a player who opens up the field a lot. He would be a good solution as a depth player.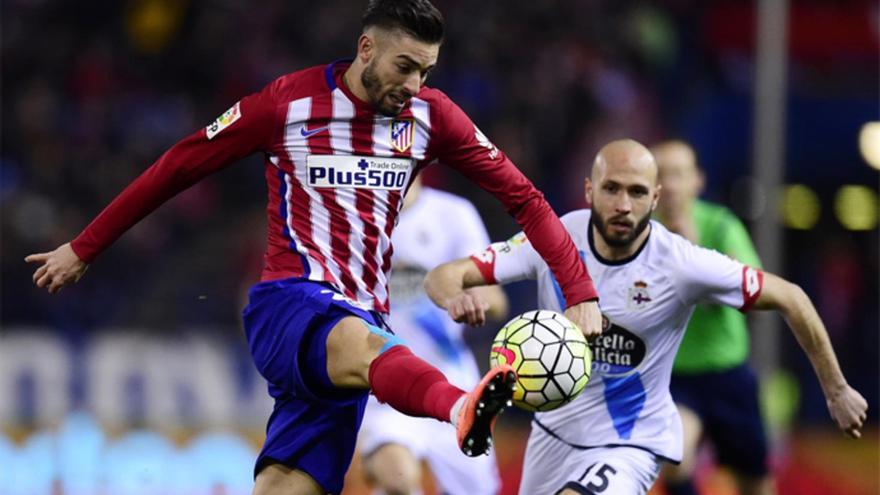 For everything to be fulfilled, it is clear that Barça will have to let some players go. And they will. Neither the sporting department nor Xavi want to talk about this at the decisive moments of the season, but the club is open to listen to offers for Ansu, Ferran Torres and even Raphinha.
Barça are very clear that they will only be able to sign if they make a lot of money in transfers and they have been working on it for weeks. What is also clear is that, first, players will have to leave before signing in a summer market that also promises to be as exciting as last season's. The idea is to improve the quality of the squad and the quality of the players. And to do so with a clear evolution of the project looking for what is most necessary: goals.