Revealed: Details of Ousmane Dembele's new contract with Barcelona
The Frenchman's new two-year deal will see him earn €40 million
After months of negotiations and doubts, Ousmane Dembele renewed his contract with FC Barcelona in July. Now, SPORT can reveal the details of the Frenchman's new Camp Nou deal.
There was no press conference, quotes or presentation to celebrate the new two-year deal, which will include a €100 million release clause according to Mateu Alemany. Other sources suggest it's as low as €50m.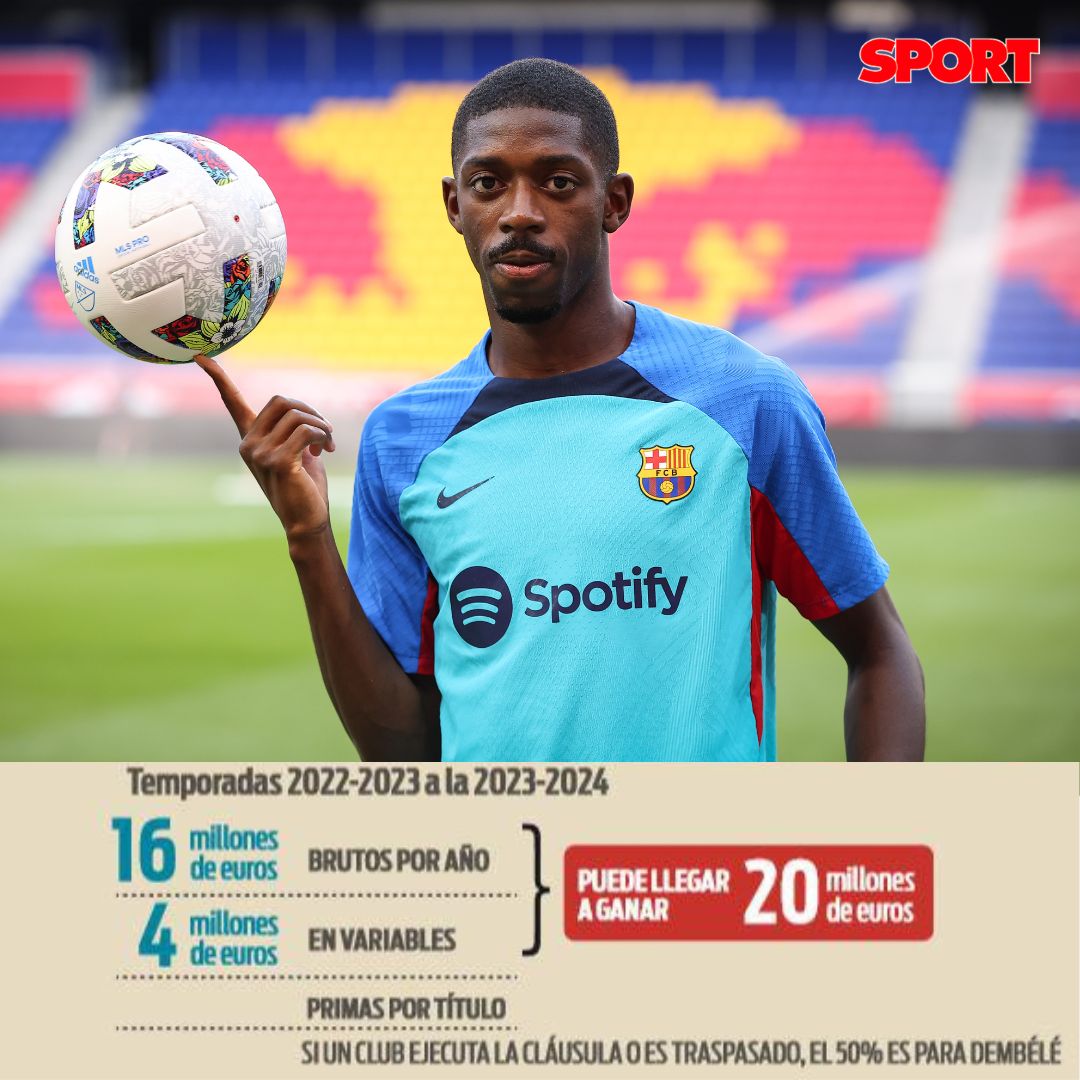 It caught the attention that the renewal was only for two years, but that's the result of a strategic negotiations and a compromise from both parties.
Some suggest Dembele eventually decided to say 'yes' to Barça because in reality there were no clubs willing to pay his agent, Moussa Sissoko, what he wanted.
Paris Saint-Germain, Juventus, Chelsea and even Manchester United were linked.
Dembele's salary
Dembele will earn €16m gross in each of the 2022-23 and 2023-24 seasons. In addition, he can earn €4m more each campaign in easy-to-gain add-ons. In brief, he could earn €20m gross, €40m across the two years.
As of June 2024, his deal expires, and from Jan. 1 of that same year, he will be able to speak with other clubs. If before then he wants to leave, and a club pays his release clause, Dembele will get 50% of that amount.
The Frenchman, in his first contract with Barcelona, had a fixed annual amount plus a signing bonus of €3m during the first seasons, as well as bonuses for titles won. In five years, Dembele won two leagues, two Copas del Rey and a Spanish Super Cup. A time marked by injuries... that he seems to have left behind.