Report: Dortmund due 20 million euros if Barcelona sell Dembele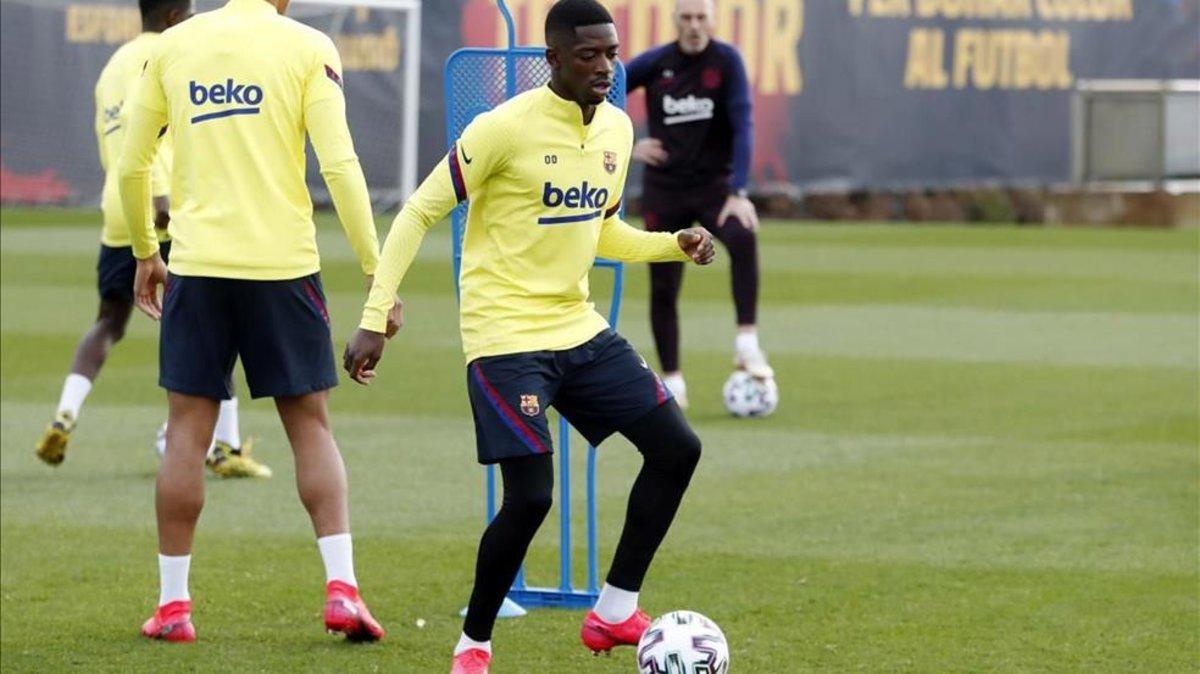 The German club will be owed the cash if Barça decide to flog the Frenchman this summer
Borussia Dortmund will be closely following Ousmane Dembele's future this summer with the German club due €20 million from any sale, according to Bild.
Barça could look to sell Dembele this summer as they look to bring in money. He's one of the few players that does have a market.
Manchester United became the latest side to be linked with the French forward this week as an alternative to Dortmund's Jadon Sancho.
Dembele, 23, has not been able to live up to expectations at Barça due to injuries. He's currently sidelined at the moment and won't be back until at least August.
According to Bild, Dortmund will be owed €20m in add-ons if Barça sell him. The Catalans signed him for €105m plus €40m in potential add-ons.
Barça have already paid €20m in various add-ons due to Dembele playing 50 games and Champions League qualification in each of his seasons with the club.
But the agreement with the German club states that they have to receive all of the add-ons if Barça decide to sell the player.