Renato assumes that Arthur is lost to Barcelona
The Gremio boss recognises that Arthur is set to leave
Barcelona met with the Gremio midfielder recently, said to be a young Iniesta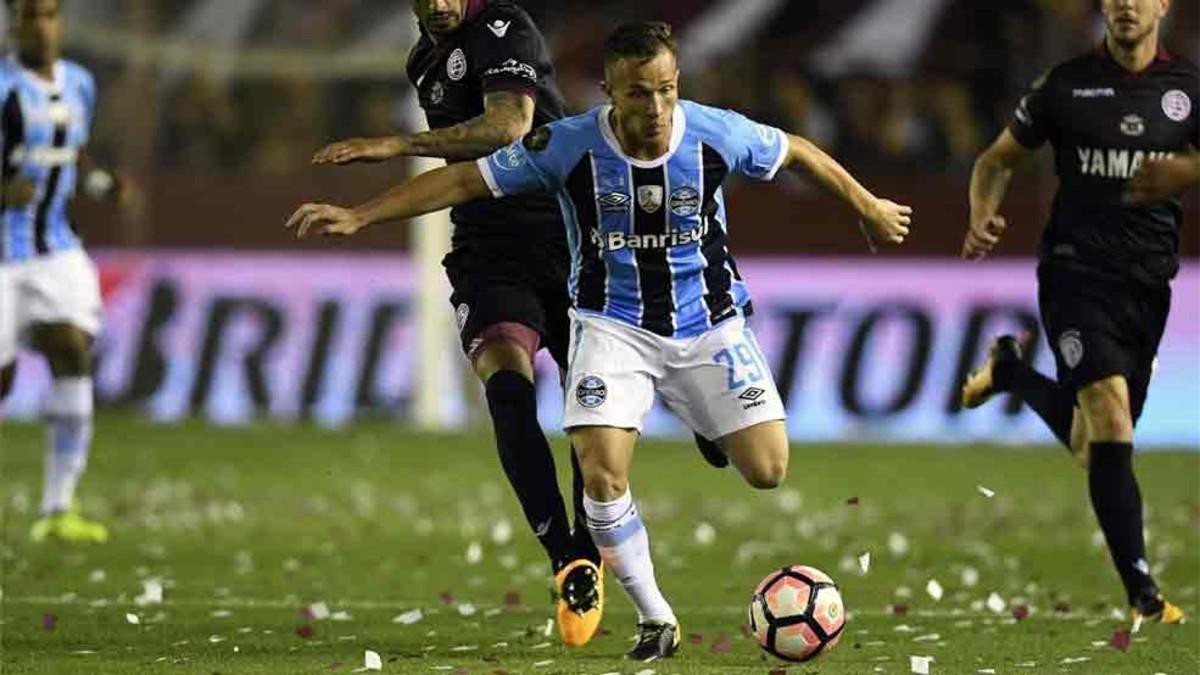 Renato, Gremio coach, has admitted that he will lose his star player Arthur, who is wanted by Barcelona among other European sides. Renato finds it hard to assume Arthur will be at the club in 2018, even though the president says he has not received a firm offer for the playmaker.
"The pressure has been huge, that's normal. If he will continue? Sincerely, I find that difficult to see," said the coach. "It makes us happy to have a player that's being watched by European sides," said the coach.
"Maybe we don't have a player of his quality but we have others who can replace him. He's helped us a lot, but I think it will be hard to keep him."
Arthur is injured and cannot compete at the Club World Cup - where his side may face Real Madrid in the final.