SPORT EXCLUSIVE
Real cost of Luis Suarez revealed: Atletico paid Barça €5m before add-ons
The true price of the deal didn't come out because Suarez insisted on leaving for free
Luis Suarez was not a present from FC Barcelona to Atletico Madrid. Atletico, who are delighted with the striker's performances this season, had to pay to bring him in.
Documents seen by SPORT show that Barça received €5 million upfront for Suarez, with another €6m in potential add-ons, taking the total cost of the deal to €11m.
The figures contrast with the version that Suarez moved to Atletico for free. According to sources close to the negotiations, leaving Barça for free was essential for Suarez, keeping in mind the club had told him they had no plans to keep him around for the final year of his contract.
Suarez didn't want to leave as part of a transfer, which is the reason Barcelona didn't publicly communicate the details of the transaction with Atletico.
Despite the player's desire, Barça and Atletico agreed on a small fee worth €5m behind his back.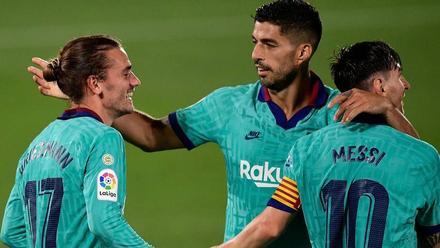 Griezmann case
You have to go back to the mess that ocurred when Griezmann left Atletico to understand where the €5m comes from, which hasn't come out of Atletico's pocket but has been removed from the debt Barcelona have with the Madrid club since they signed Griezmann.
In 2019, Barça paid Griezmann's €120m release clause to take the France forward to Camp Nou.
Gil Marin, the Atletico CEO, called for an additional €80m, though, claiming that he had documents that showed that Griezmann and Barça had reached an agreement when the clause was still €200m -- it later dropped to €120m. To avoid a court case, Barça agreed to pay €15m more to Atletico in €5m installments, which included a preferential option on Saul Niguez and Jose Maria Gimenez.
Therefore, Bartomeu and Atletico president Cerezo agreed to a fee of €5m for Suarez that would come of the debt Barça still had with the Rojiblanco.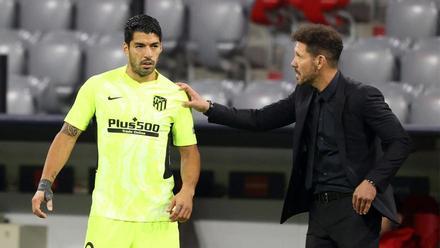 Add-ons
There are also three variables in the contract signed between the two clubs. The first was an additional €2m in the case Suarez played 20 games for Atletico. Barça have already received that amount.
The second is another €2m if Atletico reach the Champions League quarter-finals. They are in the last 16 at the moment, where they will meet Chelsea.
The third variable is also worth the same amount but responds to next season. Barça have already earned €7m from the deal and could make €4m more.
There's also a detail relating to Suarez's contract. Atletico pay him a salary and Barcelona make up the difference so he hasn't had to take a pay cut on what he earned at the Catalan club. Suarez had a year to run on his deal and didn't want to take a pay cut.
As of next season, Barca won't have to pay any part of his wages, given his deal will have expired. There was the option to extend it but that, evidently, won't happen.
NEW FC BARCELONA PODCAST IN ENGLISH