Raphinha: Teams that want to win the league have to fight until the end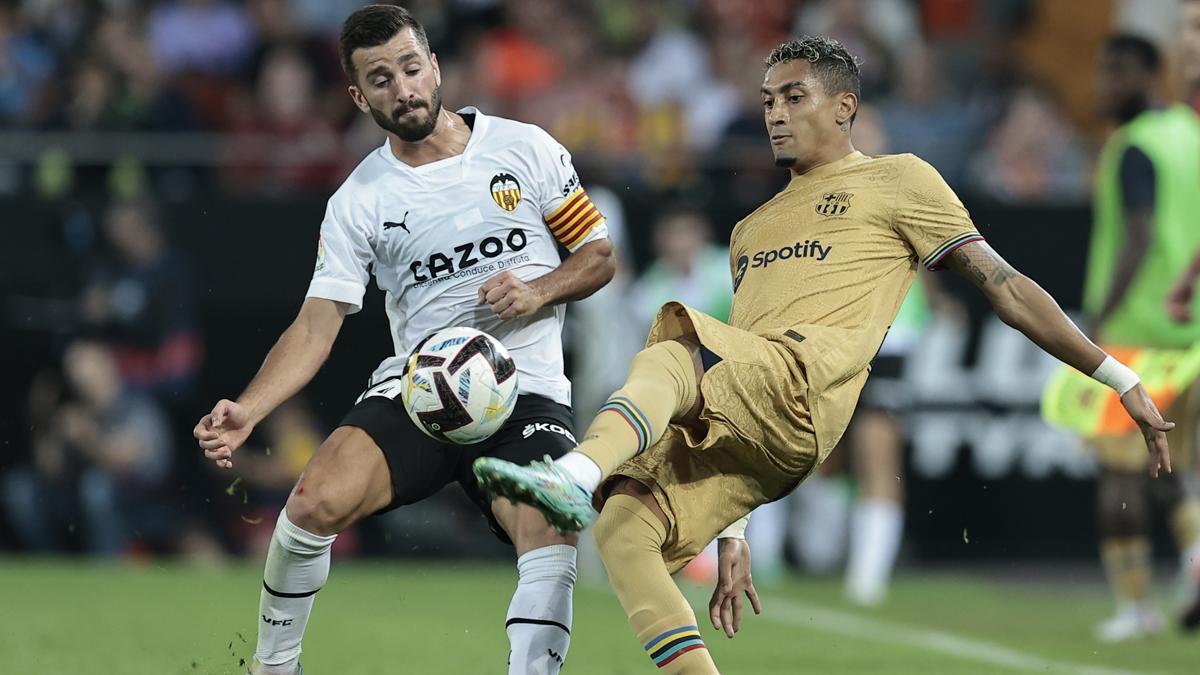 The Barcelona forward set up the winning goal for Lewandowski against Valencia
Brazilian forward Raphinha was one of the protagonists of Barcelona's victory at the Mestalla against Valencia as he set up Robert Lewandowski to score the only goal of the match late on.
Speaking to DAZN, Raphinha said that "we knew the importance of the three points. The teams that want to fight for the league have to fight until the last minute to get the victory. And we have fought for every ball until the last minute."
The Barça winger acknowledged that it was difficult for his team to create scoring chances: "Of course it was hard. Valencia are a great team and we have to respect every opponent. They played a good game, but we needed the victory and the three points."
And asked about the tension that spilled over in the final moments of the game, Raphinha explained that "throughout the game they played very slowly, waiting a lot, and when the goal came we did the same, but they didn't like it."