Rafinha's loan deal at Inter Milan expires and he'll return to Barcelona
Rafinha's loan deal expires today and Inter Milan have made no attempt to make the move a permanent one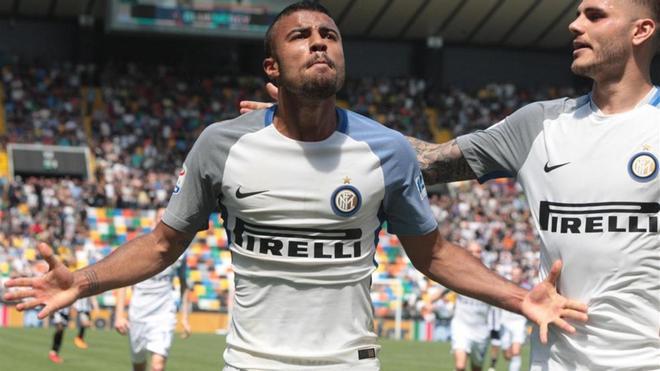 This Tuesday, the 5th of June, Rafinha's loan deal with Inter Milan expires so as it stands the Brazilian will return to Barcelona and form part of the first team squad.
The contract with Inter included an option to buy for the Italian club, €35m to be precise, but there isn't a limit as to when that clause runs out so the deal isn't dead in the water just yet.
For this reason, Barcelona are free to renegotiate terms with Inter or look for another loan deal for the Brazilian. Despite being a 'La Masia' graduate he doesn't have a place in Ernesto Valverde's plans for next season.
Barcelona and Inter did reach a verbal agreement which would obligate the Serie A side to buy Rafinha for €35m if they qualified for the Champions League. On the last day of the season they achieved this goal by beating Lazio. However, Inter now want to reduce the agreed asking price. They want to keep the player and Rafinha himself is happy to continue at Inter.
RAFINHA'S FATHER, mazinho, BELIEVES HIS SON WILL STAY AT INTER
The player's father, Mazinho, a former international who won the World Cup with Brazil, has become involved to try and get his son to stay at Inter but for less than €35m.
The ball is in Barcelona's court and they must decide whether to enter negotiations with Inter again or look for another destination for Rafinha next season.