Quique Setien: Of course I see myself as Barcelona coach next season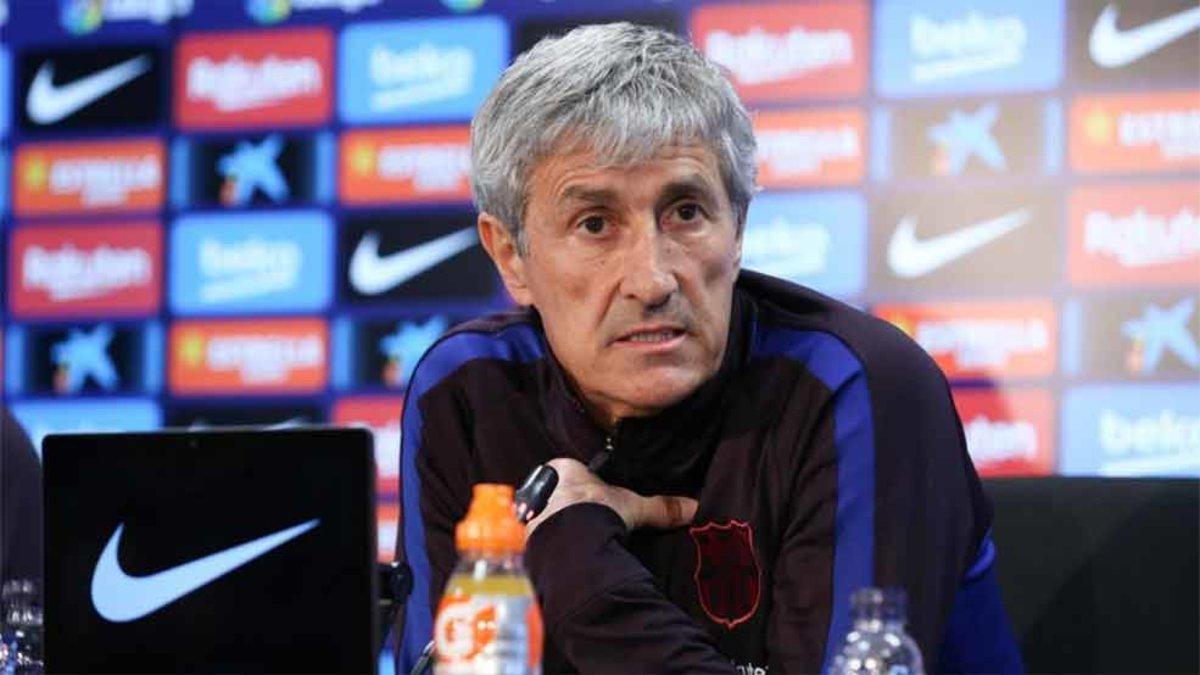 The coach is convinced he will remain in charge at Camp Nou
Quique Setien does not feel his time as Barcelona coach is coming to an end. The Barça boss feels strong ahead of Thursday's game against Osasuna despite being four points behind Real Madrid with two games to play.
"Of course I see myself coaching here next season," he said in a press conference. "It's true that what's happening at the moment you have seen before, but the reality is that, some times, sometimes you don't reach the ambitions you have. Or you do, but behind it all there is work being done that has to be assessed."
In that sense, he added that "it's not just the result, but the perception of whether the work being done is good or not. That's how I understand it and I would like things to be assessed on if the work is good." And he finished by saying that "more could be achieved still, but of course I am thinking about continuing next season."
RESPONSIBILITY SHARED
With the Champions League still to come, Setien said he's not completely to blame for the six-point swing at the top of La Liga. Madrid need just two points from the final two games to win the league.
"I am another part of it," he said. "I accept my share of the responsibility, of course, but not all of it. When looking for who's to blame, you always look at the manager, who is one part. I don't feel that things have been done that badly because we drew three games. I give credit to Madrid, who have won all their games since the restart, which is difficult."