Quique Setien: I knew it would be a tough game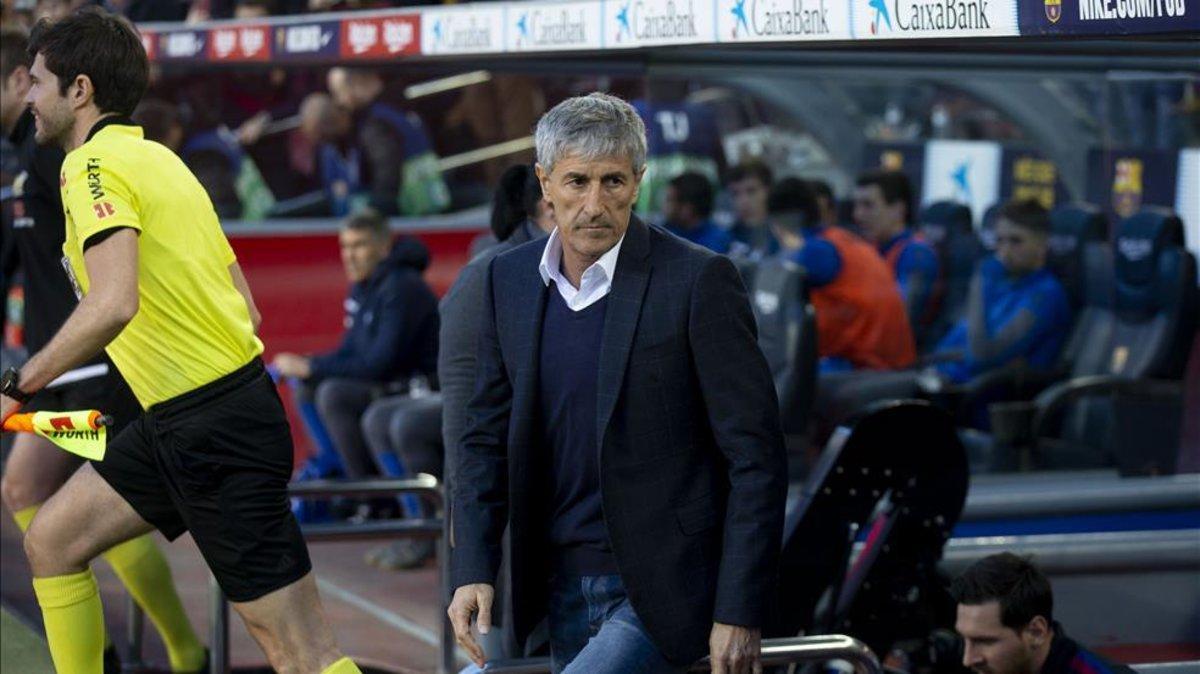 The coach spoke after Barcelona beat Real Sociedad 1-0 at Camp Nou
Quique Setién was pleased after Barcelona beat Real Sociedad 1-0 at Camp Nou on Saturday.
The team suffered. "We knew that it would be a very complicated game. La Real, I think, had gone six games winning in a row including at the Bernabeu. They are a team that works with the ball well and when they overcome your press have players upfront of the quality to do you damage. Meanwhile we controlled the play in many phases and generated many many chances."
El penalty. "I didn't see it, it's fast action and from so far away I couldn't see."
Weakness at the club. "I'm in charge of the team, that's what I'm concerned with. And the team is good, strong morale, it's true we came from a painful defeat but I see the team as good and strong."
Pressure for Madrid. "We overcame a difficult game and now it's them who have a difficult game in Seville."