Quique Setien explains how Johan Cruyff inspired him
The Barcelona coach is doing his dream job at Camp Nou - until coronavirus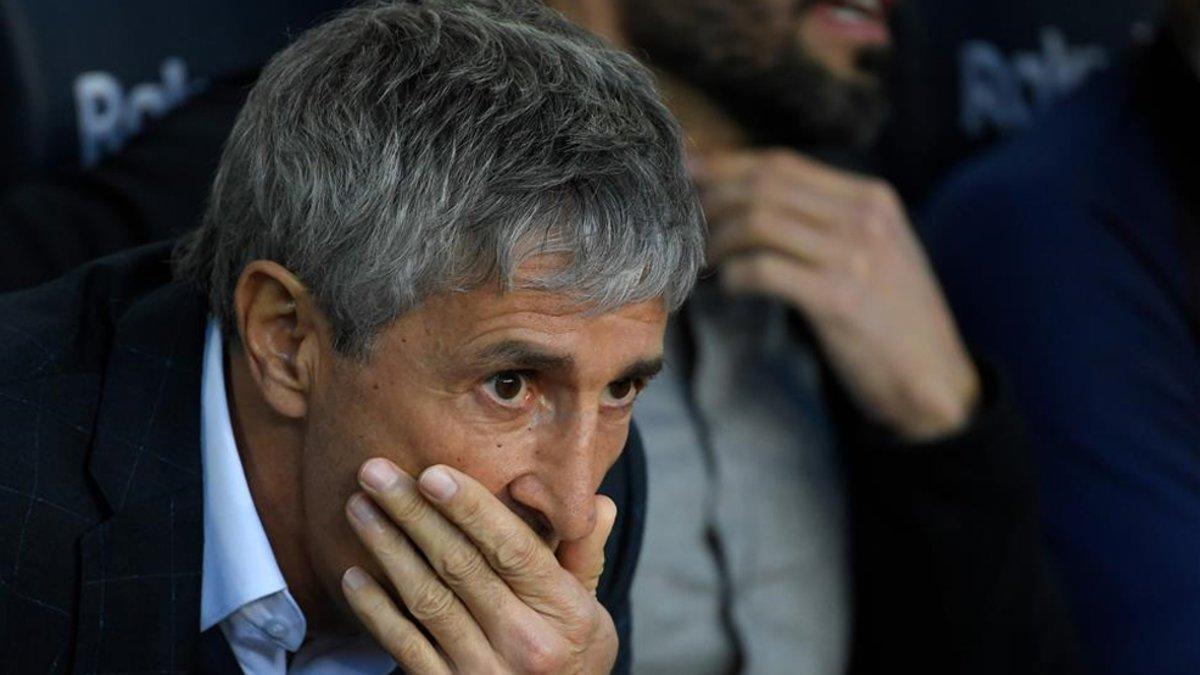 Quique Setien and Ramiro Amarella, two old friends, did a video chat on Beach Soccer Worldwide during the quarantine. The Barca coach and the former Barca beach football player have a good relationship, having coincided in the Spain beach football squad in the 90s.
Setien explained how Johan Cruyff inspired him during the chat.
"Until I saw Cruyff's Barca, I didn't think too much about tactics, I went out onto the pitch to play and that was it. When you see Cruyff's Barca...
"To have the ball, I started to see how they played football, you start to see the tactical aspects and why things happen, you start to analyse it, you realise what you like and start to get an idea in your head and I've followed that."
Setien explained how he and his family have been going through confinement too - he's been playing a lot of chess.