Quique Setien and Sergio Busquets reject La Liga restart protocol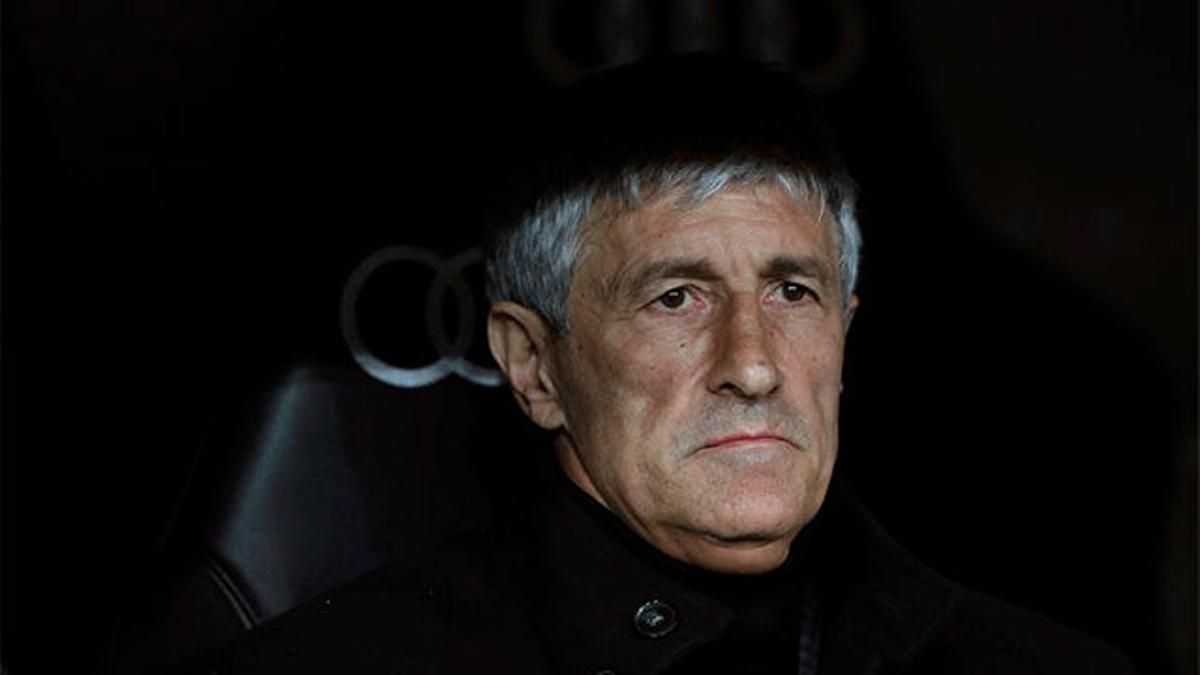 The coach and the player are sceptical of the idea that the league could restart
La Liga has created a protocol in which the competition could be restarted. With severe measures of security and in a cautious way, but the idea is not getting a consensus among the professionals. At Barca, for example, Quique Setien and Sergio Busquets don't think Javier Tebas's plan will work.
"I think it will be difficult," said Sergio Busquets. "It seems to me that we will be able to return to training, bit by bit, one by one, going home to shower, but to play will be more difficult. The fact of bringing everyone together, the trips, it seems to me to be an exaggeration and I don't think they will be able to this (gathering) that everyone wants. We have to wait to see how it all evolves."
Quique Setien also showed doubts. "Everyone wants to be ready for when the moment arrives," he said. "Until the authorities can guarantee that there is no problem... I've read La Liga's protocol and it seems to me lifeless, I don't think it can go ahead. All these rules I don't think they'll be able to manage."