Puyol: I'm open to Barca but it depends on the moment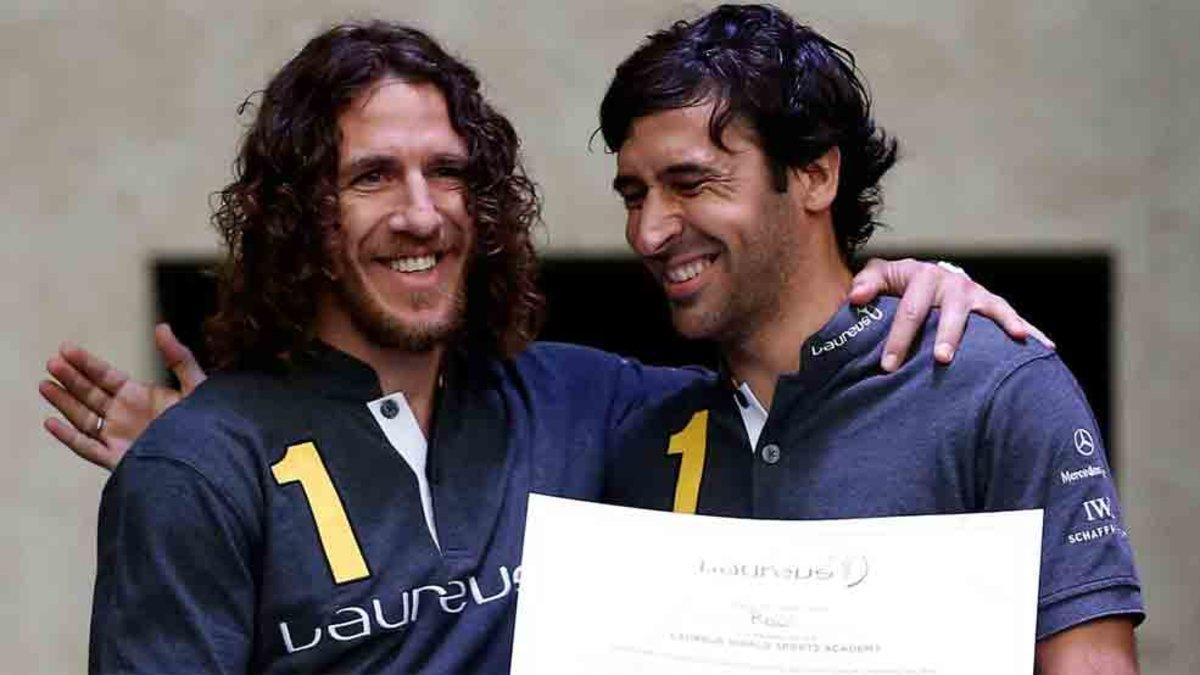 The former captain could one day return at Camp Nou
Carlos Puyol, the former Barcelona captain, is still watching the club from the outside. He spoke about his plans for the future from Berlin, where on Monday he will be part of the Laureus awards.
Does the idea of joining the club post-Messi worry you?
Well, Messi is 32. And he's a footballer who looks after himself really well, so he could be there until 38. He's got six years in him. Why would we talk about Barca without Messi when we still have him here. What we have to talk about is Barca with Leo and trying to win as much as possible with him.
Are you optimistic about Barca this season?
I'm an optimist and I believe in the team. There are few sides like Barcelona. If we don't have more injuries, which is something you can't control, I think it could be a good season.
Values left by the back door. Xavi preferred not to come, the club are looking at Iniesta. Will you be back soon?
I see it more as a personal issue than something about who's at the club. Once they want you you have to analyse, see if you fit in. In my case it's not the president or the board. I don't care about the names, all those who want to be Barca president I give them my best. If I can add and fit in at a vital moment, I'll be there.
Can Barca sign Neymar?
PSG have no need to sell. I've not spoken to him and don't know what his plans are. He's got a contract and things are complicated, but he's a great player.
If Puyol was a coach, what football would it lead to?
I grew up with the Barca philosophy, but I'd have to analyse my players. I'd try to use that idea, but I'd always look at the players because the most important thing is to get performances out of the players that are there.
Do you see yourself on a bench?
Truly, no.
Sporting director?
That's more interesting. There's a lot of competition in the world of coaching, some very good ones. I see myself more like a sporting director, in the future, but I don't know if it will happen. If it did it would be more as a sporting director than a coach.