PSG want to seal the signing of Neymar this summer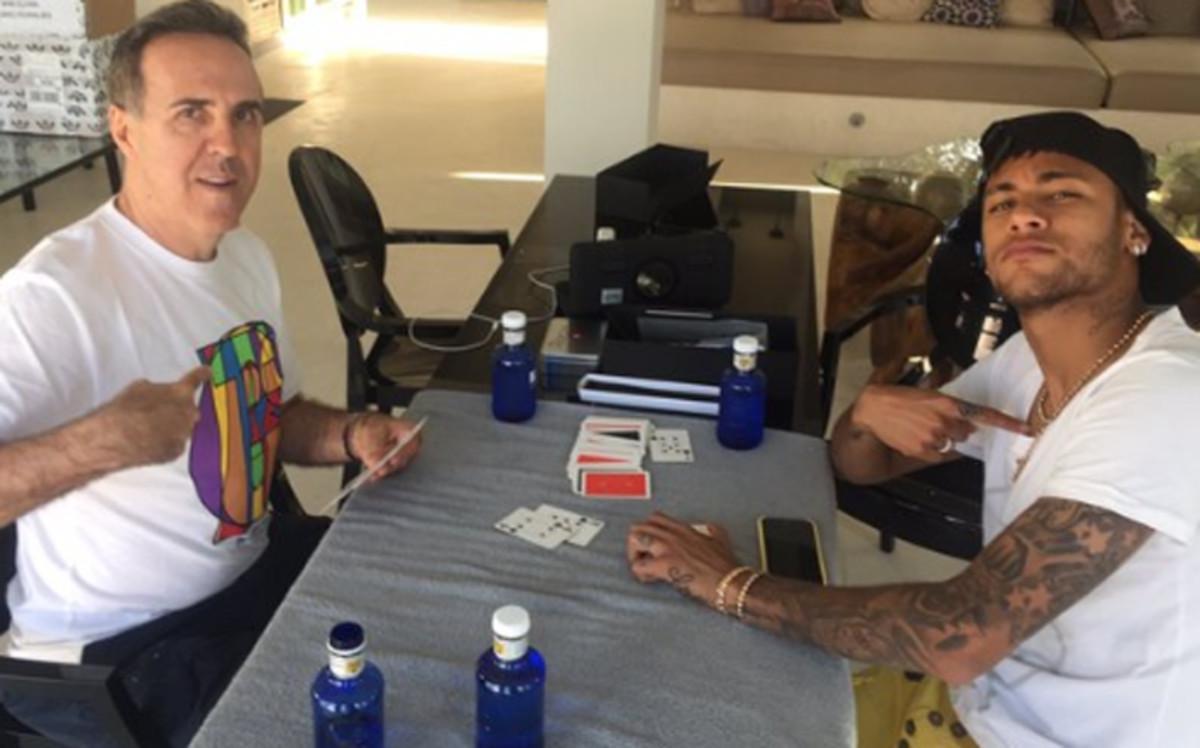 The Qatari directors would love to add Neymar to their clan of Brazilians at PSG
They are creating an ambitious long-term project and might pay his release clause
It's not a rumour, nor a torpedo from the media cavern designed to destabilise Barcelona. The information SPORT has is that PSG are trying to sign Neymar.
As we revealed yesterday, Neymar is not comfortable at the club and it was the prelude to a story that, for many days, has been gaining traction in Paris and Santos, Brazil. PSG want Neymar this summer.
For such a big operation the Qatari directors at the club would have to be working with Neymar's people. The ambitions of the French side would satisfy the sporting expectations of the people close to Neymar - and clearly the financial ones. They are convinced he can shine outside of Messi's shadow, like with the Selecao.
PSG have a direct route to Neymar after Nasser Al Khelaifi, the French side's president, met Neymar in Ibiza along with his father and agent Wagner Ribeiro. The encounter took place on the director's private yacht.
A year later, the scene has changed. Wagner is out of the game, condemned to five years in prison. Neymar's father is his agent but he can't leave Brazil after having his passport revoked.
Neymar's team listened to the offer, but it was Neymar who told his father to accept Barcelona's contract renewal, sealed when Raul Sanllehi travelled to Sao Paulo. The Brazilian winger wants to stay at least one year more at Camp Nou and enjoy being in the attacking trident formed by himself, Suarez and Messi.
Beyond attending Jose Mourinho's calls from Manchester, as SPORT reported, or sitting down with PSG, Neymar has for now been faithful to Barcelona. However when asked about his future he always leaves doors to other leagues open, like the Premier League.
And it is through these half open doors that clubs can ask for him. Neymar's father listens. PSG are far ahead of Man United and Man City. Neymar would never go to Real Madrid, despite how much Florentino Perez would love to sign him.
Barcelona aside, PSG is one of Europe's clubs with the biggest Brazilian 'accent'. In the 90s Rai triumphed there, the brother of Socrates and an idol for Sao Paulo FC, Leonardo played, and of course Ronaldinho did too.
Thiago Silva, Marquinhos, Dani Alves, Thiago Motta and Lucas Moura form the Brazilian arm of the dressing room, and they would certainly make Ney feel comfortable there.