Siempre Positivo podcast: Copa del Rey final preview as Barça seek revenge on Athletic
This special bonus pod looks back ahead to the Copa final between Barcelona and Athletic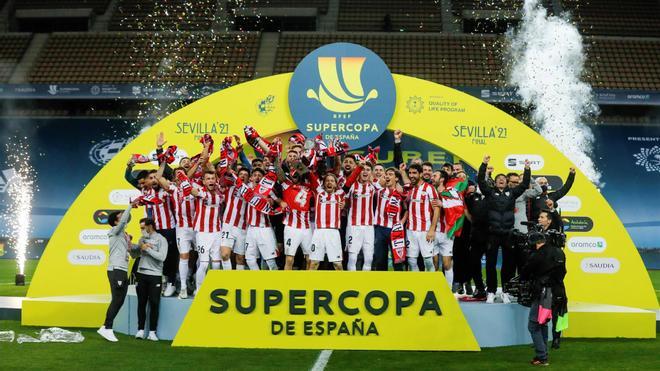 Sam Marsden, Rik Sharma and Toni Juanmartí are back for episode 26 of the exclusive FC Barcelona podcast Siempre Positivo.
They preview this weekend's Copa del Rey final, which pits the competition's two most successful teams against each other in Barcelona and Athletic Club. Barça have won the Copa 30 times, while Athletic have been successful on 23 occasions, albeit not since 1984... when they beat Diego Maradona's Barça 1-0.
This year's final will be played on Saturday in Seville, although there will be no fans due to the continued coronavirus restrictions in place across Spain.
Running order:-- The magic of the cup -- Barcelona's Copa love story -- How much does it matter?-- What it means for Koeman -- What it means for Messi -- Team news & selection issues-- Listener Q&A -- Toni's Neymar bet -- Eric Garcia & Xavi latest
NEW FC BARCELONA PODCAST IN ENGLISH
Also available on Apple Podcasts, Spotify, Google and -- hopefully! -- on all your usual podcast platforms.
Siempre Positivo is an English-language podcast focused on the goings-on at Barcelona.
The podcast airs every Monday and features a review of the weekend's game, a look ahead to the week to come, occasional special guests and much, much more.
Marsden (Sport, ESPN) hosts the show and he is joined by Sharma (Sport, Goal, DPA) and Juanmartí (Sport, LaLiga TV Bar) to discuss everything that's happening at Camp Nou.