Porto not losing hope of signing Barcelona left-back Juan Miranda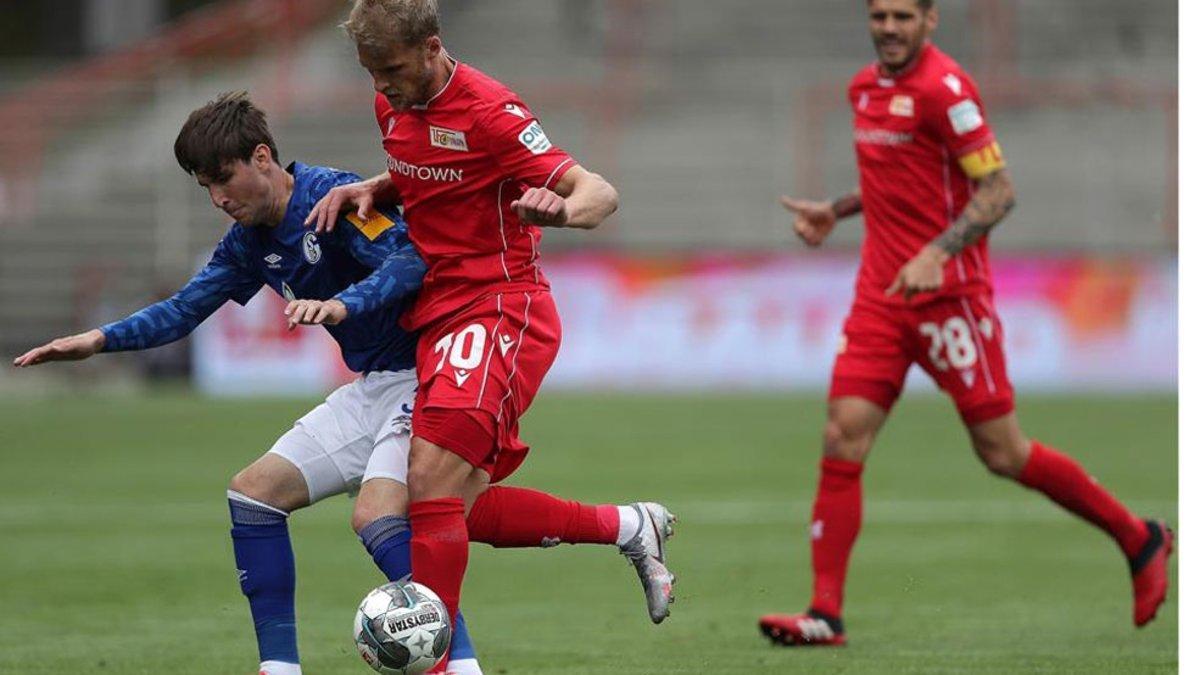 The Portuguese club are keen on signing the Barça defender this summer
Juan Miranda is drawing interest from a range of clubs while Schalke, as revealed by SPORT, have asked Barcelona to keep him on loan for a second season.
The left-back is doing well in Germany and has recently earned his place in the Schalke side, but other teams, including Real Betis, have asked about him.
Porto are keen, too. The Portuguese side could have an ace up their sleeve in the form of former Barcelona player Vitor Baia, who is now the club's vice president.
Miranda's chances of ending up at Porto lie in the hands of Alex Telles, who is expected to leave the club this summer, with PSG and Chelsea possible destinations. Barça were also tracking the left-back.
For now, Miranda wants to focus on finishing the Bundesliga side well with a Schalke team in terrible form. They drew 1-1 with Union Berlin at the weekend and haven't won since the restart.