Pogba sale would see Manchester United move for Barça's Rakitic
If Real Madrid land Pogba, United will come for Barça's Croatian midfielder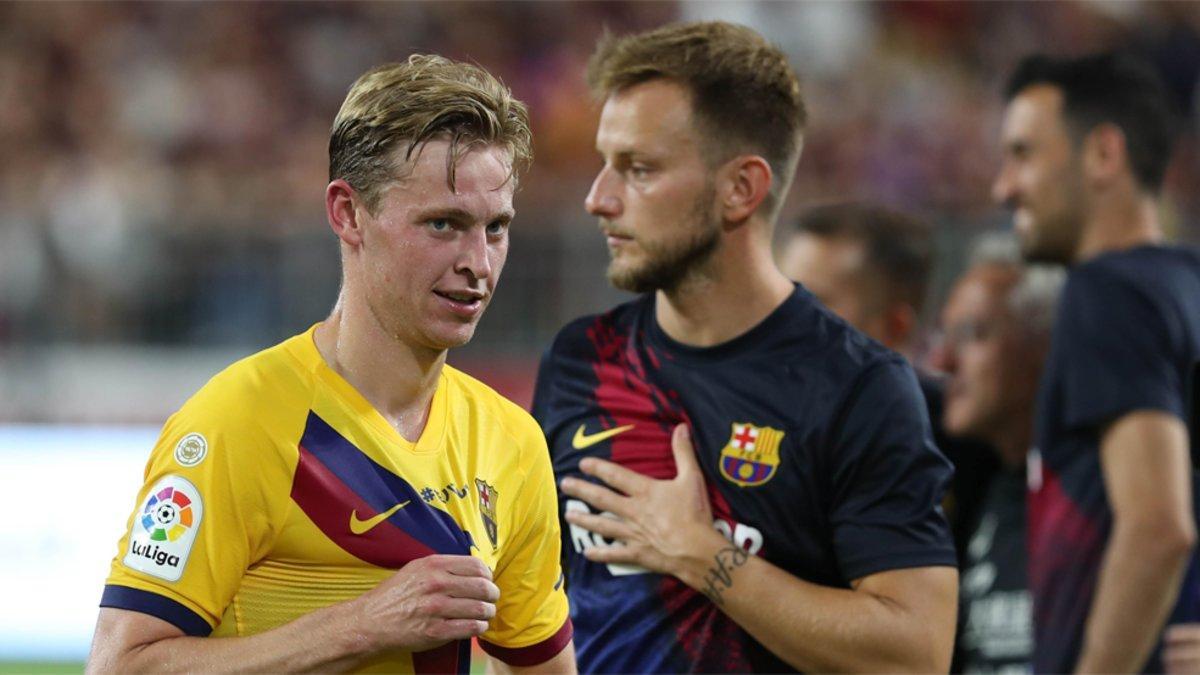 Barcelona need to reduce the size of their squad and the priority is to make space in midfield, where there is currently a clear overbooking.
All eyes are on Rafinha, but the club believe Ivan Rakitic could leave first with the transfer window in the Premier League shutting earlier.
This week could be decisive and everything hangs on Paul Pogba. Manchester United have no need to sell the Frenchman but are getting closer to doing a deal with Real Madrid, which would have a knock-on effect in the transfer market.
With a lot of money in their pocket, United would have to compensate of the loss of Pogba and Rakitic is one of their top targets.
A few weeks ago, the club sounded out a possible deal, but Barcelona deny there is an official offer on the table, although they do expect one to arrive.
Rakitic has a price tag of around 50 million euros and Barça feel an Italian team will not meet that fee. Inter Milan have spent months looking into a deal but have not made a definitive move.
Barça received a huge offer for Rakitic last summer from PSG. The French club were ready to spend 90 million euros on him but the Croatian decided to stay at Camp Nou. The club, though, coach aside, would have been happy to sell and their posture seems the same this summer.