Piqué: "We'd be delighted if Pogba ended up here"
The centre back, who is one of the Barça's captains, said the team would be stronger with the addition of Pogba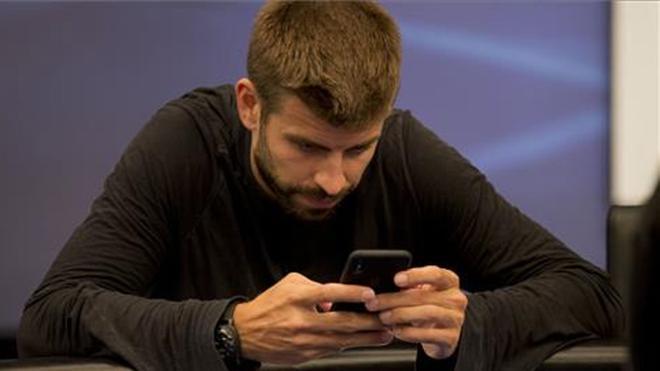 The transfer window is about to close. In fact, it'll close on Friday and that means anyone who is still looking for reinforcements will have to speed up their negotiations. It remains unknown as to whether Barça will make another move at last minute although Gerard Pique, one of the club's captains, was pretty clear: "We'd be delighted to have him (Pogba) here with us."
The French international, who won the World Cup in Russia, was Barcelona's ideal blockbuster signing this summer. However, Mourinho's dark arts and the economic strength of Manchester United put the brakes on a potential transfer. Bar a late surprise, Pogba will remain in England and Pique must follow his progress on the TV. But that doesn't mean the player himself doesn't want to change dressing rooms. "I know very little about what's happening in Manchester or the relationship which exists there (between Mourinho and Pogba)."
"Pogba is a very good player, but a Manchester United player right now, and we'll see if something happens in the future." Even though a deal appears unlikely, Pique couldn't hide how good of an addition Pogba would be at Barcelona. "We'd be delighted to have him here but Manchester United is his club and if anyone has something to say, it should be them."