Pique arrives for Catalan derby at Camp Nou... on his bicycle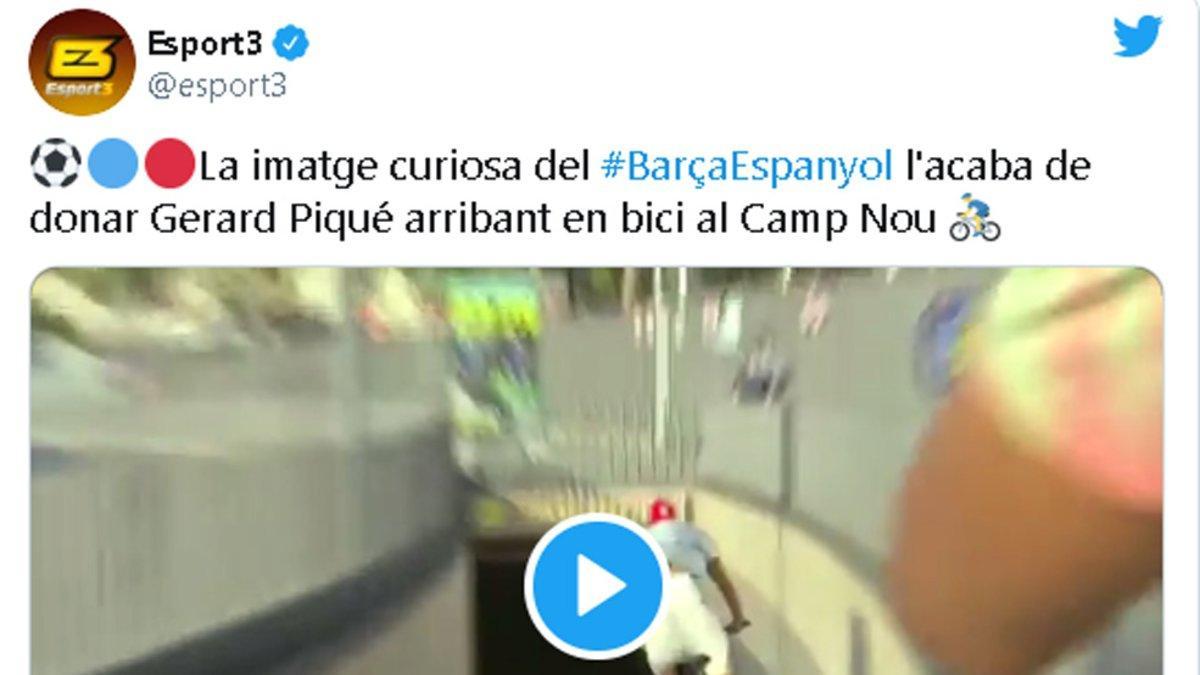 Barcelona can relegate Espanyol if they beat them don't lose to them on Wednesday
If the Barcelona-Espanyol derby is special for a number of reasons on Wednesday, Gerard Pique has created another anecdote for the match to be remembered by.
The Barça defender arrived at Camp Nou a couple of hours before kick-off, as is normal. However, the difference this time was that he made the journey from his house to the stadium on his bicycle.
Television footage showed him turning up at Camp Nou ahead of the Catalan derby and heading down the ramp into the car park using a different mode of transport to the rest of his teammates.
The image quickly circulated on social media after being shared by Esport3 and was soon being shared by media outlets around the world.
Remember that when Pique had a short driving ban recently, he regularly arrived for training on his bike.
⚽🔵🔴La imatge curiosa del #BarçaEspanyol l'acaba de donar Gerard Piqué arribant en bici al Camp Nou 🚴‍♂️ pic.twitter.com/qcS8lTFrLS

— Esport3 (@esport3) 8 de julio de 2020