Philippe Coutinho's future is expected to be resolved very soon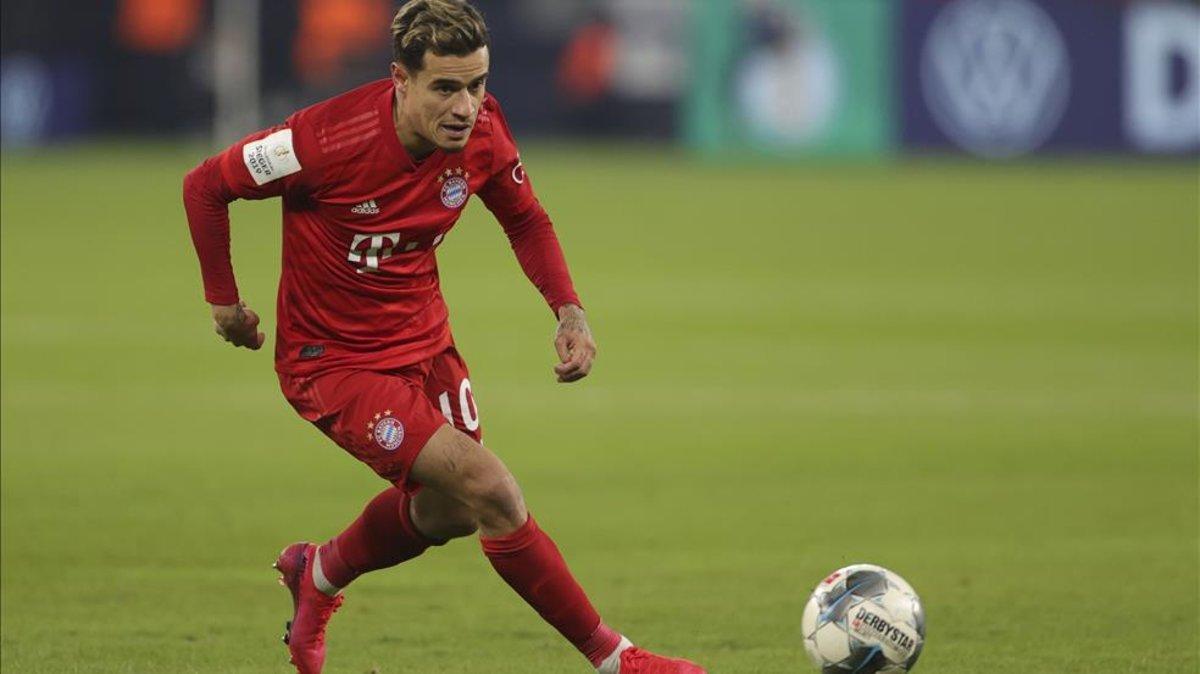 Now that the Premier League has finished, it should speed up any loan move for the Brazilian midfielder
Finally, the Premier League has finished. That must be what Philippe Coutinho is thinking as his immediate future appears to suggest a return to England is on the cards. The player's agent, Kia Koorabchian, has spent the last few weeks sounding out clubs to take the Brazilian on loan next season. FC Barcelona are aware that sides aren't going to pay a high transfer fee and would, like Bayern Munich, prefer to just cover Coutinho's wages for 12 months.
Manchester United, Manchester City and Chelsea have all turned down the opportunity to sign Coutinho whilst some other sides were waiting to see whether they secured European football before making a decision.
Tottenham and Leicester City are two of the names still in the running for Coutinho's services and both secured European football yesterday.
The other option from the Premier League is Arsenal, although they don't European football at the moment. Mikel Arteta's side must beat Chelsea in the FA Cup Final to qualify for the Europa League and have already been turned down by Coutinho once. This is because they baulked at having to cover his full wages and asked Coutinho to take a pay cut to join them. Arsenal then asked for a few days to think about it so the door isn't closed.
Coutinho has three options on the table: Arsenal, Leicester and Tottenham.
All eyes on the Premier League
"We are looking to see if an option becomes available in the Premier League because that's where he's already enjoyed success," confessed Kia Joorabchian recently. The agent has been told any interested club would need to pay €20m for the loan and a further €10m to cover Coutinho's wages.
Coutinho understands he might need to take a pay cut but wants to avoid that if possible.
Liverpool might be an option
And you can't rule out his former side Liverpool either. The Reds recently won the Premier League and Jurgen Klopp is a big fan of the Brazilian's talent. They have recently been linked with a move for Bayern midfielder Thiago Alcantara. If that move falls through, he might turn to Coutinho.