Philippe Coutinho has still not decided on his Barcelona shirt number
The Brazilian is waiting to see what numbers become available
Mascherano's 14 and Arda Turan's 7 are the most likely options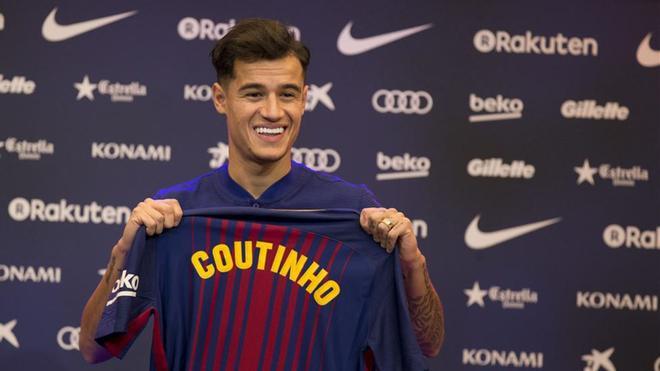 Despite reports that Philippe Coutinho will take the No.14 shirt at Barcelona, sources close to the players have told SPORT that there has been no decision yet and that the Brazilian wants a few days to decide.
Effectively, 14 is one of the numbers that will be on offer, along witht 7 and 24, but Coutinho has denied that he has already taken a decision.
The former Liverpool man wants to take advantage of the next few weeks to focus on recovering from a thigh injury and then making his Barça debut.
At some point, though, he will have to make a decision and the liekly exits of Arda Turan (7) and Javier Mascherano (14) may seem him opt for one of those numbers on the back of his shirt.
No decision is imminent, though, and Coutinho may also choose the free No.24 or No.22 or No.16, which could be vacated by Aleix Vidal and Gerard Deulofeu respectively this month.