Pedri: It's a luxury to play with Robert Lewandowski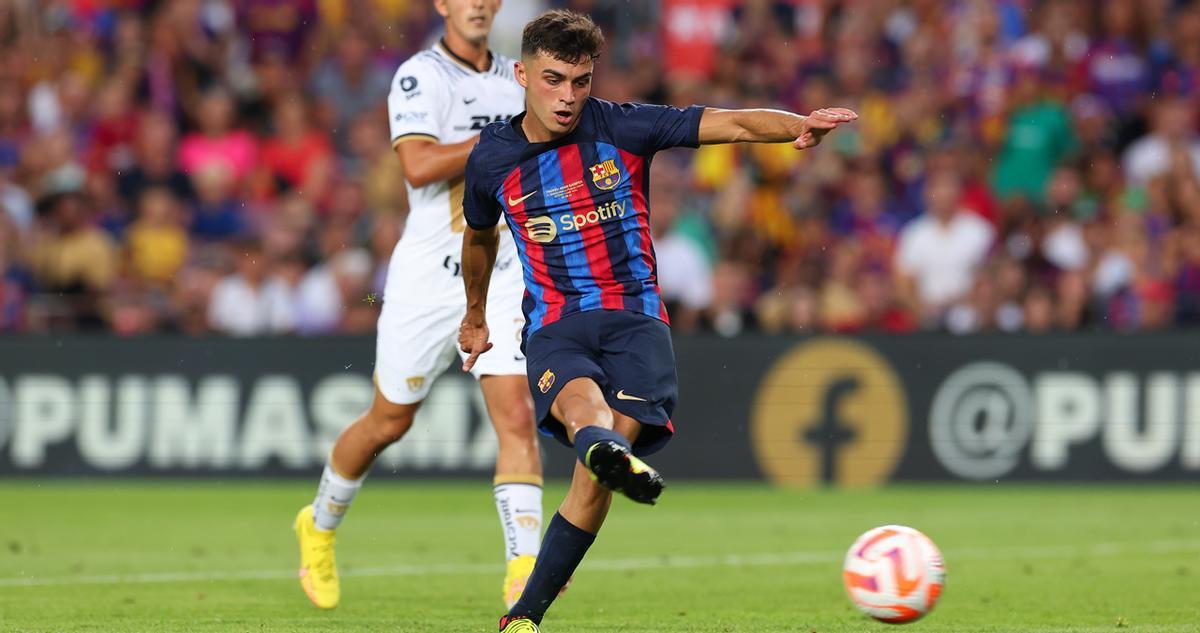 The Spanish midfielder spoke after the 6-0 win over Pumas in a friendy
Pedri, one of the protagonists in the win over Pumas in the Joan Gamper Trophy, showed he already has a great connection with Robert Lewandowski.
Speaking to TV3 and Barca TV after the game, the Canary Islander said: "It's easy to link with a player like that. I try to find him, always. It's a luxury to play with Lewandowski. I enjoyed watching how he shoots and links up. I hope he brings us a lot of joy."
Pedri continued: "We wanted to start with a win in front of our fans and enjoy it, I am happy. We are looking forward to starting the season already. It's good to see the fans excited. The signings are good for us and we're looking forward to start winning."
Pedri scored twice in the game and said: "I hope we get used to that. I know it's hard, but I'm working for that. The coach has asked us to get up the pitch and score goals and make assists. Today it happened and I hope it continues."
The objective is to win trophies. "We are Barça and we have to for for the titles," said Pedri. "The fans deserve it and we want to bring them joy. We had a good pre-season, and we wanted to win. Against Rayo we want the same. The team is prepared.
"The president and everyone has done a good job with the signings. Those of us who were here already, we'll try to contribute. We will fight for this to be a great year for everyone."