Ousmane Dembele's "salute" from the stands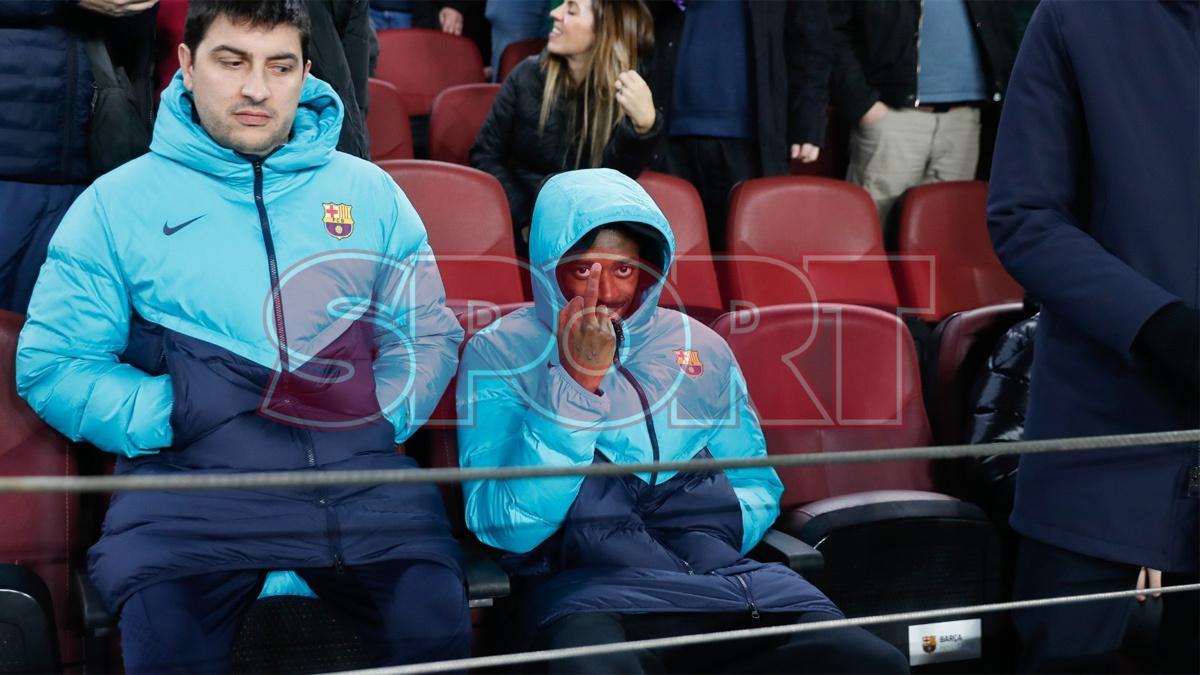 The French forward made a rude gesture in gest at our photographer
Ousmane Dembele got injured last weekend against Girona at Montilivi. Off he went with a muscle problem. He's out for up to four weeks.
However he was present at the Camp Nou to watch the team's 3-0 win over Sevilla. Dembele was in the stands as players who aren't in the squad can't sit on the bench.
SPORT photographer Valenti Enrich was there taking photos and caught a 'salute' from Ousmane Dembele -- with only one finger.
Later he smiled at the camera - it's clear that Dembele is still wanting to have fun while he's recovering from his injury problem. Hopefully he's back soon.