Ousmane Dembele on bench for Barca vs AC Milan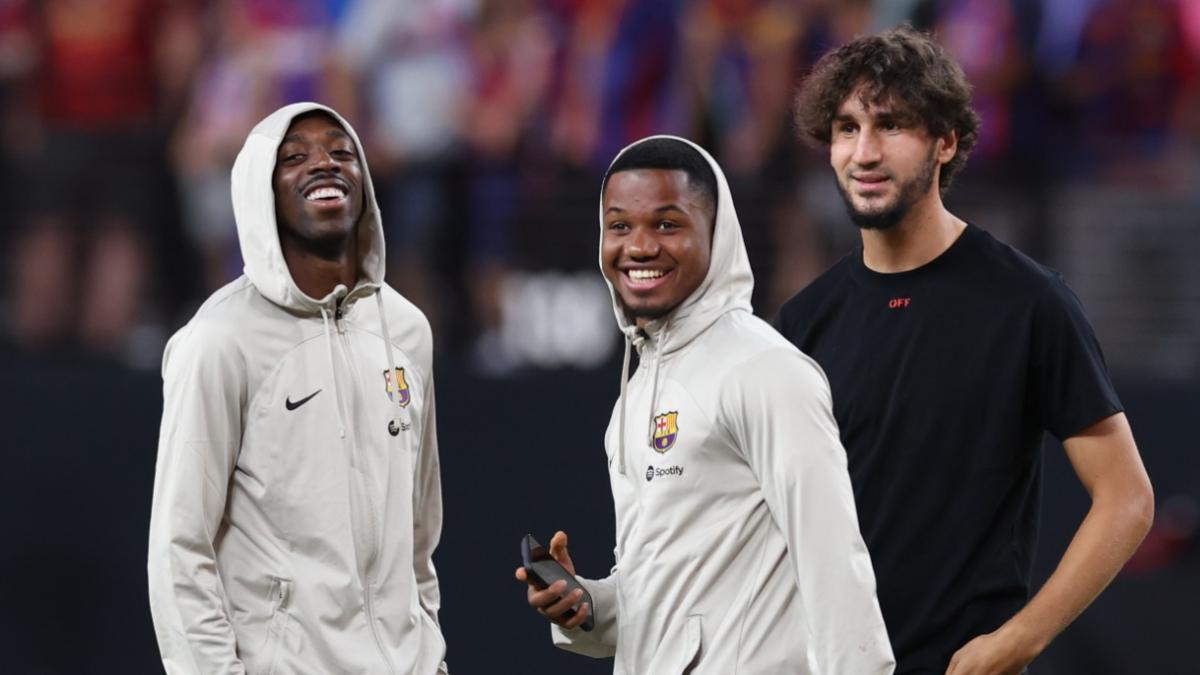 Ousmane Dembélé is one of the protagonists in the Milan-Barça match that ends the Blaugrana's tour of the United States, and not for sporting reasons. The French striker will not play in the friendly because Xavi has decided not to field him as he is still in negotiations for his transfer to PSG.
Negotiations are not going smoothly. The Mosquito was not left out of the Barça squad but only appeared on the substitutes' list for the game against the Serie A club. Far from the prominence of last Saturday, when he was a starter in the clásico against Real Madrid and scored the first goal in the victory over Barca's eternal rivals.
However, the script twist of the last few days has radically changed his situation and although Barça did not aim to marginalise him, the forecast is that Dembélé will not play against Milan. It makes no sense to give minutes to a player who will not be under Xavi's hand next season and who would run a high risk of injury. And even more so with his past record...
Therefore, Xavi Hernandez gave the leading role in the starting eleven to Ferran Torres, Raphinha and Abde, the three players who could benefit from the departure of Ousmane, although in the case of Ferran Torres his role seems to be to take over from Robert Lewandowski in the centre of the attack.
Nevertheless, on his arrival at the Allegiant Stadium, Dembélé showed his usual demeanour, smiling for the cameras and seemingly relaxed, as if it were just another day out and not one of his last with his club of the last seven years.