No public photo of Barça president Laporta and PSG's Messi at The Best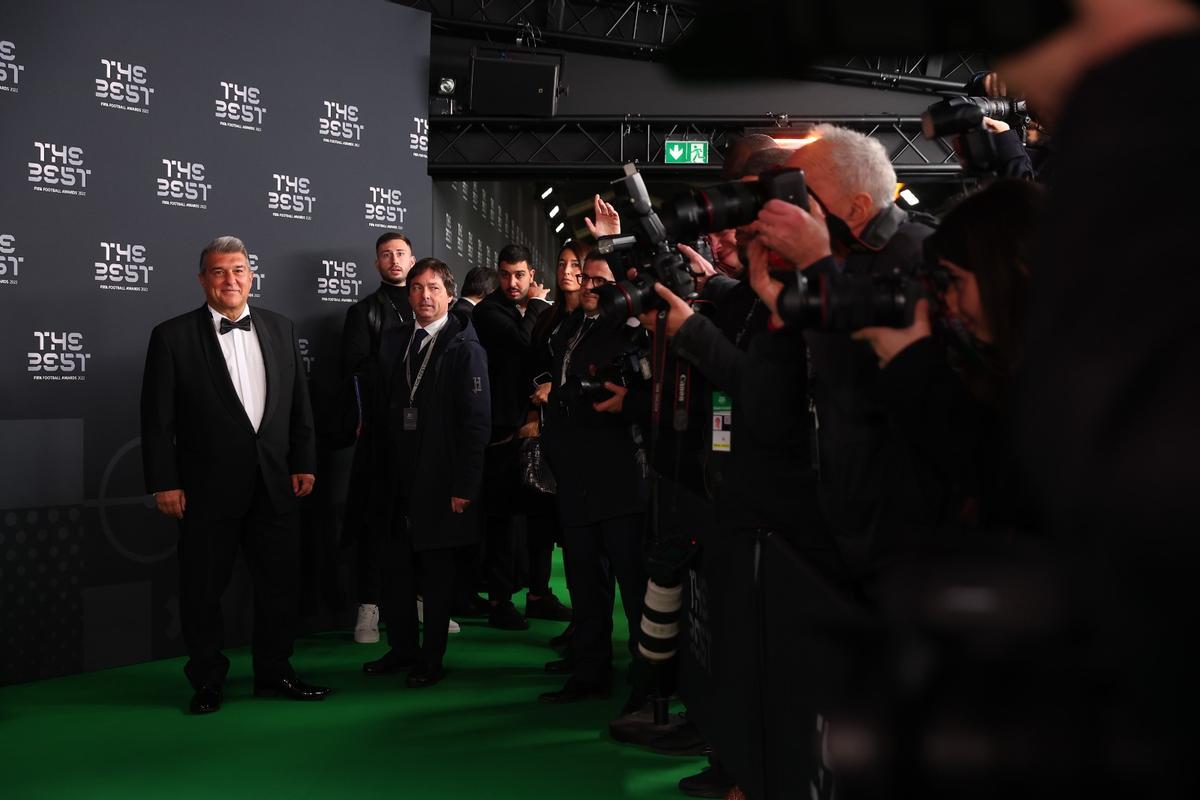 The duo did not appear to meet at the ceremony in Paris on Monday
Paris brought together Lionel Messi and Joan Laporta at the Salle Pleyel, the venue chosen by FIFA for 'The Best' gala. The Paris Saint-Germain forward came to collect the award that recognises him as the best footballer of the year 2022. The Barcelona president accompanied Alexia Putellas in her second consecutive 'The Best'.
Eleven days earlier, Laporta had met in Barcelona with Messi's father, Jorge. It was the first meeting between the Argentine player's entourage and the Barça president since the unexpected departure of the '10' from the Blaugrana. In the meeting, Laporta and Jorge Messi ironed out the differences and brought positions closer to normalise relations that had deteriorated to unthinkable extremes after the club decided not to renew the Argentine.
After that meeting, there was speculation about the possibility of a meeting between Laporta and Messi at 'The Best' awards more than a year and a half after his departure. Barcelona fans were hoping that the two would 'give away' a photo together that would bring the Argentine star closer to a possible return to Camp Nou, but the desired meeting did not take place... at least publicly . The desired image between the Barça president and the 'The Best' men's player did not happen in front of the media.
Alongside Laporta travelled the vice-president of the Institutional Area and spokesperson of the club, Elena Fort, and the executive responsible for women's football, Xavier Puig, who gave their support to the three Blaugrana players awarded by FIFA. Alexia Putellas won the award for the best player of 2022 and was included in the ideal XI of the year alongside Lucy Bronze and Mapi León. Keira Walsh was also included but did not travel to France.
The Blaugrana expedition to the FIFA gala was completed by Ingrid Engen, also a member of the women's team.