Neymar-Pogba-Griezmann: the triangle that could unblock transfer market
Barça would be open to selling Griezmann for the right price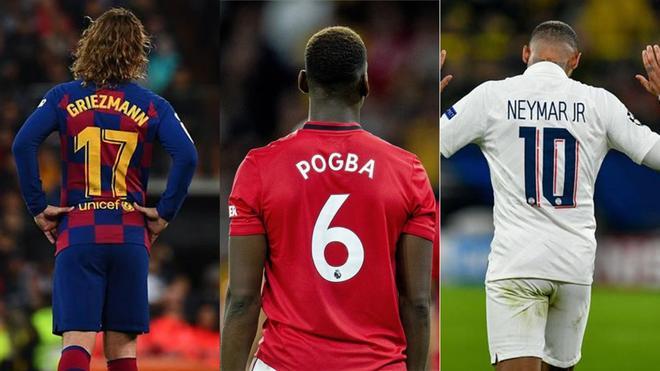 Europe's biggest football competitions are all suspended due to the Covid-19 pandemic. Clubs, beyond thinking about how to come through the crisis and minimise the financial losses, are therefore taking advantage of the time too work on their plans for the future.
It's not going to be a normal transfer market. It could be much longer than usual and prices may also drop as clubs battle against losses due to coronavirus. Some executives in the game have said we won't see prices over 100 million euros this summer.
Still, what is certain is the same names will come up and swap deals may even be discussed as a way to keep costs down. That is where names like Paul Pogba (after hardly featuring for Manchester United this season due to injuries), Neymar (who could once again force an exit this summer) and Antoine Griezmann come into the picture.
ESPN assure that Griezmann has no intention of leaving La Liga, that his partner is happy in Spain and that the neither PSG nor Manchester United appeal to him. However, as SPORT revealed last week, the club are open to offers of a certain price given his inconsistent first season, especially if it serves as the key to Neymar, the club's main desire.
It seems the only club capable of luring Griezmann could be United if they made him an astronomical offer. For that to happen. they would have to sell Paul Pogba, who Real Madrid coach Zinedine Zidane has wanted for years. That would then make money for Griezmann and, in turn, help Barça fund a move for Neymar.