Neymar Jr asked Barca team-mates: Would you take me back?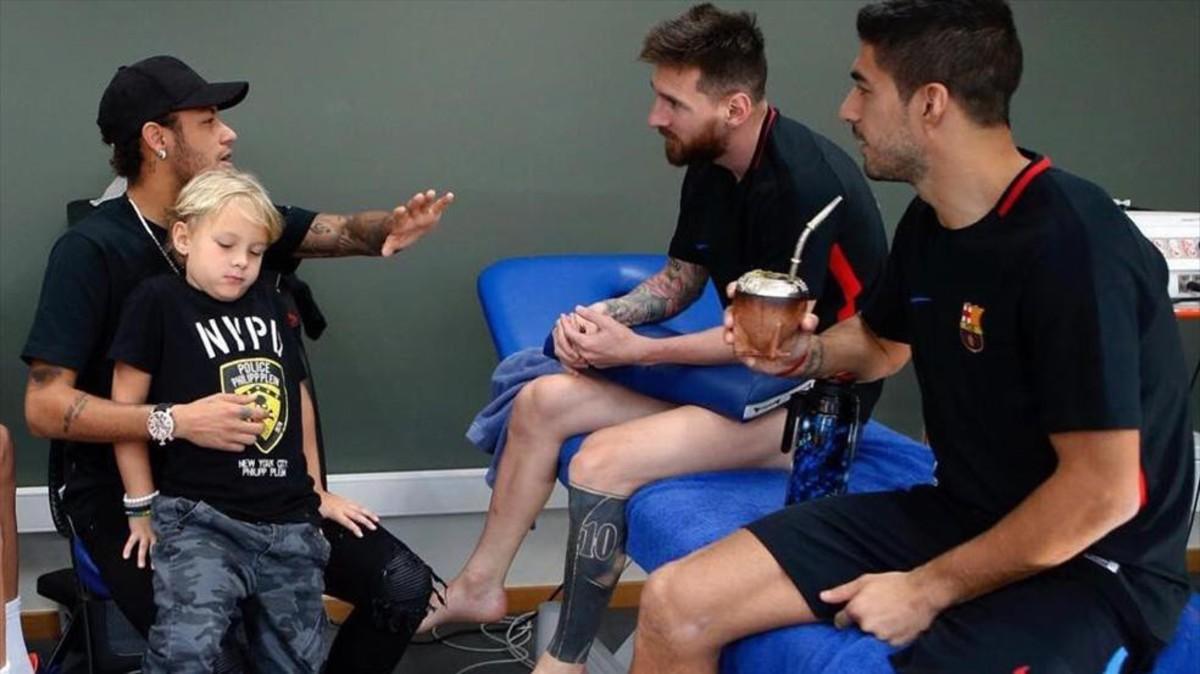 The PSG star asked his former team-mates that when he was back in Catalonia
The words might be covering up his unhappiness at PSG
Neymar Jr surprised a good part of the Barcelona dressing room when he turned up at the Ciutat Esportiva. He hugged his former team-mates and brought along his son David Lucca.
Neymar's presence was a little surreal at the least. Especially considering he blasted the club's president Josep Maria Bartomeu and the board, who have not paid him the money he demands as a renovation bonus for his last contract renewal. The cheque for 26 million euros that Neymar demands is with a notary in Barcelona.
Neymar appeared his usual self, smiling and bantering... a little bit of a braggart... and then he asked "Would you take me back?" disgused in his ironic smile, perhaps to hide his true intention.
The Brazilian would never openly show his dissatisfaction at PSG to his former team-mates, who are Champions League rivals, in case it was interpreted as a weakness. Transparency is not exactly a virtue in professional football.
A potential return is unviable, even though Neymar Jr is not happy in Paris. No amount of petrodollars, illuminations of the Eiffel Tower or anything else provided by Nasser Al-Khelaifi, seems like it will be able to buy the greatness of being at a club like Barcelona.