Neither glucose nor gum... Lionel Messi took an Almax in Olympiakos game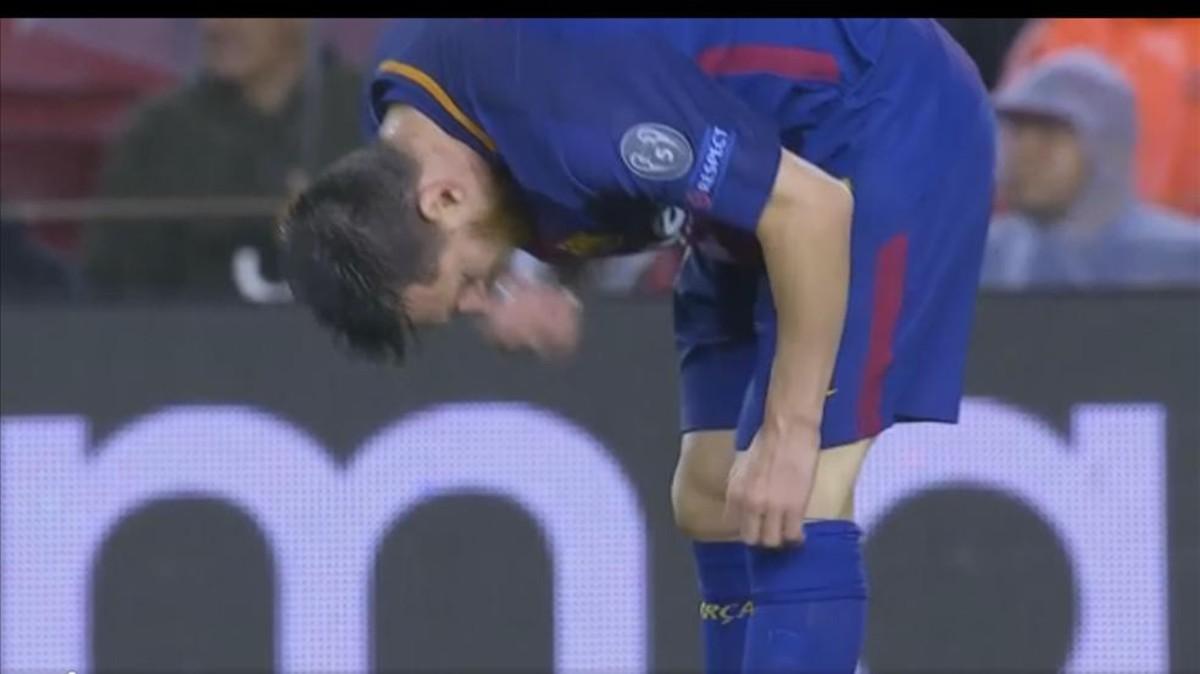 The Argentine forward had something hidden in his sock
It was a tablet to help ease problems in his stomach
Lionel Messi didn't take a glucose tablet for energy in the game against Olympiakos. Nor did he eat a sweet as had also been suggested, Why Messi took was an Almax, a pill to counteract acidity, stomach problems and heartburn.
It was in the 10th minute of the Champions League game when Messi took something from his sock, with the theory that it was either a glucose tablet or some kind of sweet or gum to help either his energy or recovery time during the match.
In addition, until he scored the second goal of the game in the 60th minute, Leo didn't put his foot on the accelerator, he had been managing his efforts to perfection, so it was impossible that a player of his size had taken a glucose tablet.
WHAT WAS IT THEN?
SPORT have learned that what Messi took was a pill to calm down his stomach after an episode of acidity. The Argentine forward has suffered from stomach and digestive problems before, with images of him being sick in matches travelling around the world.
Therefore, Messi has an Almax in his sock to ease the problem. He had noticed stomach problems before the game and did not want to take any risks. The advantage of this pill is that it relieves all stomach problems in just a minute, so after taking it, the player's able to perform at a high level and forget any distractions.