Montiel is the latest Argentine starlet to catch Barça's attention
Gonzalo Montiel is a young defender who is impressing with River Plate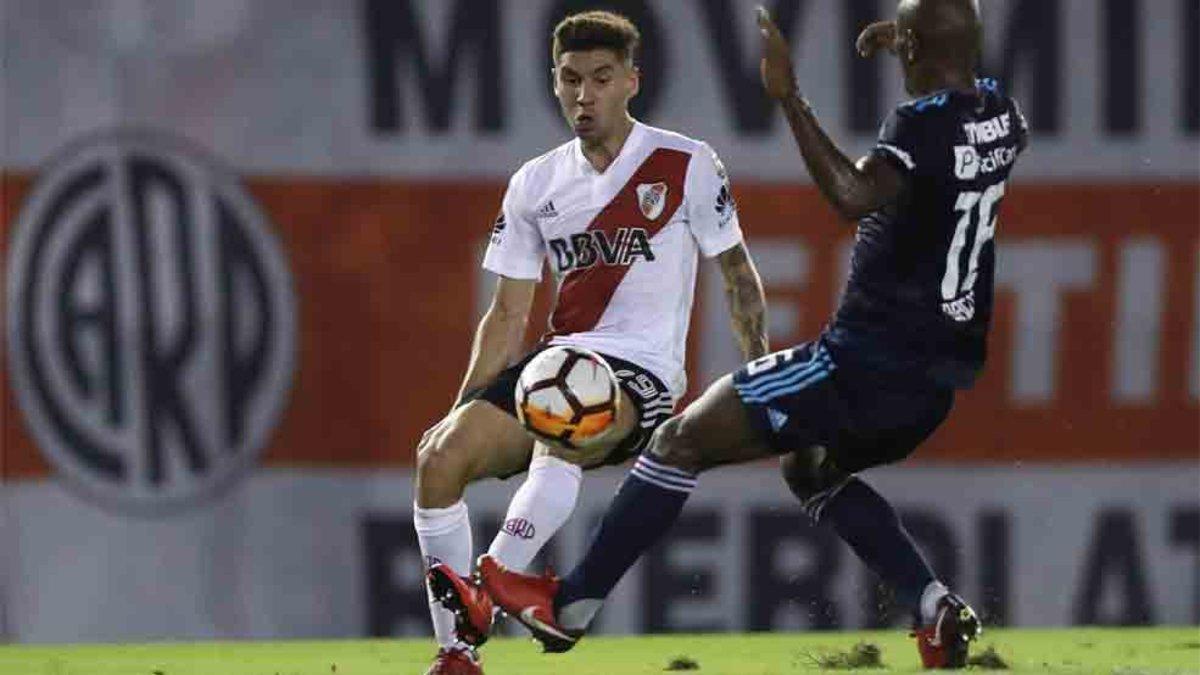 Barcelona scouts will not only be watching young River Plate forward Exequiel Palacios on Tuesday, but also one of his teammates, the right-back Gonzalo Montiel.
According to some Argentine media reports, Barça will be at River's game against Gremio de Porto Alegre this week to keep an eye on Montiel.
He's a player that has become an important part of Gallardo's system. He's 21 and so far this season has played three league games, four cup games and 55 minutes in the Argentine Super Cup. Against Gremio he is set to make his Copa Libertadores debut.
However, remember that Barça's scouts will not be alone at the game. There will scouts from various European clubs watching the Copa Libertadores semifinals.
Montiel's release clause is thought to be around 20 million euros.
The other semifinal is between River's rivals Boca and Palmeiras.