Montainer: "Dembélé has similar qualities to Neymar"
The coach who gave Dembele his debut at Rennes admitted that you "have to be patient" with him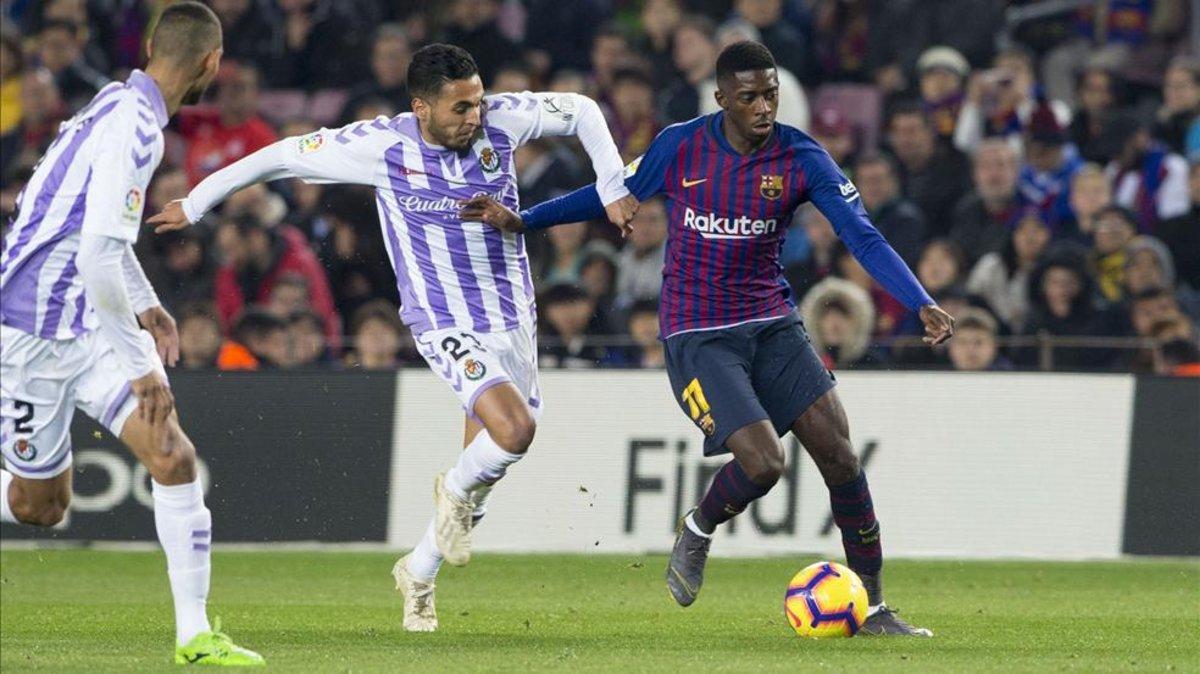 Ousmane Dembélé has incredible talent and his progress, at such a young age, has been incredible. One man who knew this a while ago was Philippe Montanier, the man who gave Dembele his debut at Rennes, but he wants Barça fans to be patient with the tricky forward.
"Ousmane has had a much different path than say Mbappe, who had time to grow at Monaco. It makes a difference. Ousmane played at Rennes for 6-7 months, a year at Dortmund and now he's at Barça. It's incredible. You just need to be patient with him," Montainer told L'Equipe.
Montainer, now coach at Lens, actually handed Dembele his debut at Rennes. "He has a lot of quality and is technically very good too. He can shoot, dribble and cross from his left or right foot, which isn't common at the highest level," Montainer told Diario Vasco a few days ago.
Injuries and irregular performances made some fans question Dembele's long term future at the club. He's since turned it around.
"He's a player of the highest quality with a profile similar to Neymar," added Montainer. "He's got the ability to make the difference: he can unsettle teams. There aren't many like him. Plus, he loves to combine with his teammates. He's a complete player. His mentality is great too. That's why I think people can expect so much from him because of his determination and perseverance. He know what he wants."