Debutant Mingueza: People know what I have suffered to make it here
"I hope this is the start of something big," the young centre-back said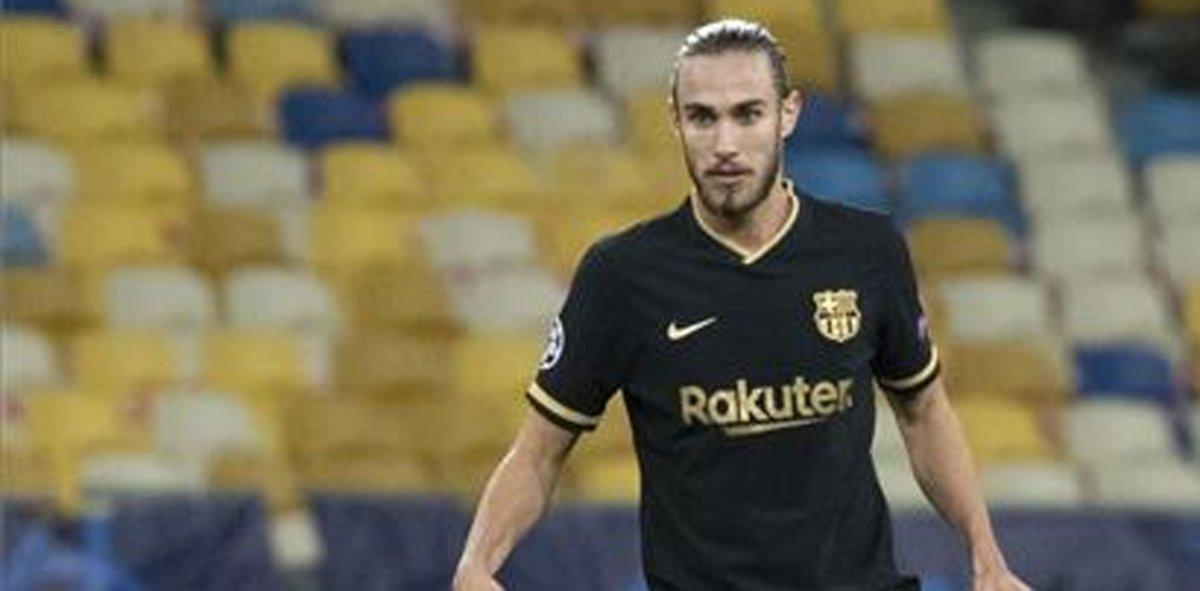 Óscar Mingueza was visibly delighted to have made his first-team debut for Barcelona in Tuesday's 4-0 win against Dynamo Kiev.
"I am really, really happy after so many years and everything that I have suffered to play here. It's a dream to debut in the Champions League for the best club in the world," he told Barca TV.
Mingueza explained how he felt before the game: "I spent all week wondering if I would play or not and when I found out I was so happy. I was a little nervous and I thought of my family, my girlfriend and the people that know what I have suffered and the work behind reaching this point."
The defender continued: "I hope that this is the start of something big. I played well, we didn't give much away, the team was switched on when we lost the ball. With the rhythm we played with, they ended up tiring. We played well with and without the ball."