Meeting to resolve Mina's future with Everton & Zenit interested
The player's uncle will meet with Barça for talks next week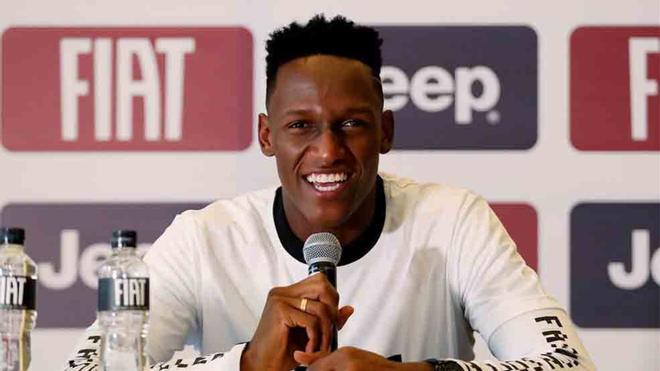 Barcelona defender Yerry Mina wants to be a success at the club this season but, above all, he wants to play and he's not going to be short of offers.
In this sense, his brother and representative, Jair Mina, has revealed in an interview with Antena 2 that there will be a meeting with the Catalan club soon.
"To play for Barcelona, that's a chance you only get once," Jair Mina said. "We're waiting for talks, but we will be in Barcelona soon.
"Yerry doesn't have to go to the United States [on the club's tour]. He's on holiday, there are talks pending with the people at Barcelona. We're going to see what happens in the coming days, but let him have a break first.
"We wanted him to play for Barcelona. It wasn't easy. It was the No.1 offer and we managed it. He wants to succeed in the world of football and at a great club like Barça.
"I spoke with Ramon Planes and he told me he's relaxed, that [Yerry] has a contract. Everton are one club that have insisted in signing him, they have called us directly.
"There are other sides, lihke Zenit, but we hope Barça take the initiative. He wants to play and he wants to play at Barça. For him, not playing would be a failure. He just wants to play."
Meanwhile, he admitted that "next week we will travel to Barcelona, Monday or Tuesday, specifically to talk about Yerry Mina. There will be time to speak with the board and see how things are..."