Marco Verratti would prefer to come to Spain rather than England
Rumours in England say that Verratti does not want to move to the Premier League straight away
Curiously they say that Verratti would rather come to Spain and then England at a later date. More specifically, Barcelona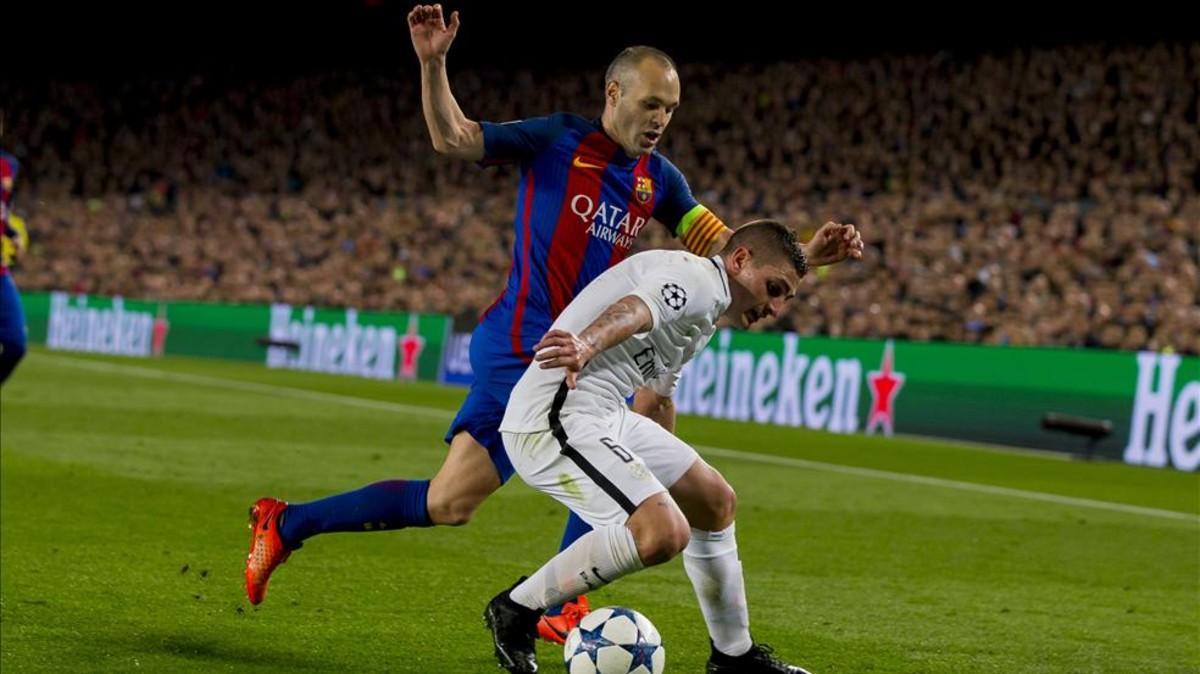 Marco Verratti is still in the sight-line of the transfer window. Despite the player saying he wants to stay at PSG next season, his agent Donato di Campli continues to help rumours and speculation thrive.
The latest come from England. Curiously they say that Verratti would rather come to Spain and then England at a later date. More specifically, Barcelona.
The Catalans' interest in the Italian midfielder is clear, although the huge numbers it would take to sign him and PSG's desire not to sell would make it very difficult to lure him. In England they think he would cost over 75 million euros.
Antonio Conte's Chelsea were keen, but Roman Abramovich has given up on his signing after Di Campli indicated he would not be heading to Stamford Bridge, for now.