Marc Overmars revealed when De Ligt and De Jong will leave
The sporting director of Ajax spoke about Barcelona's interest in their players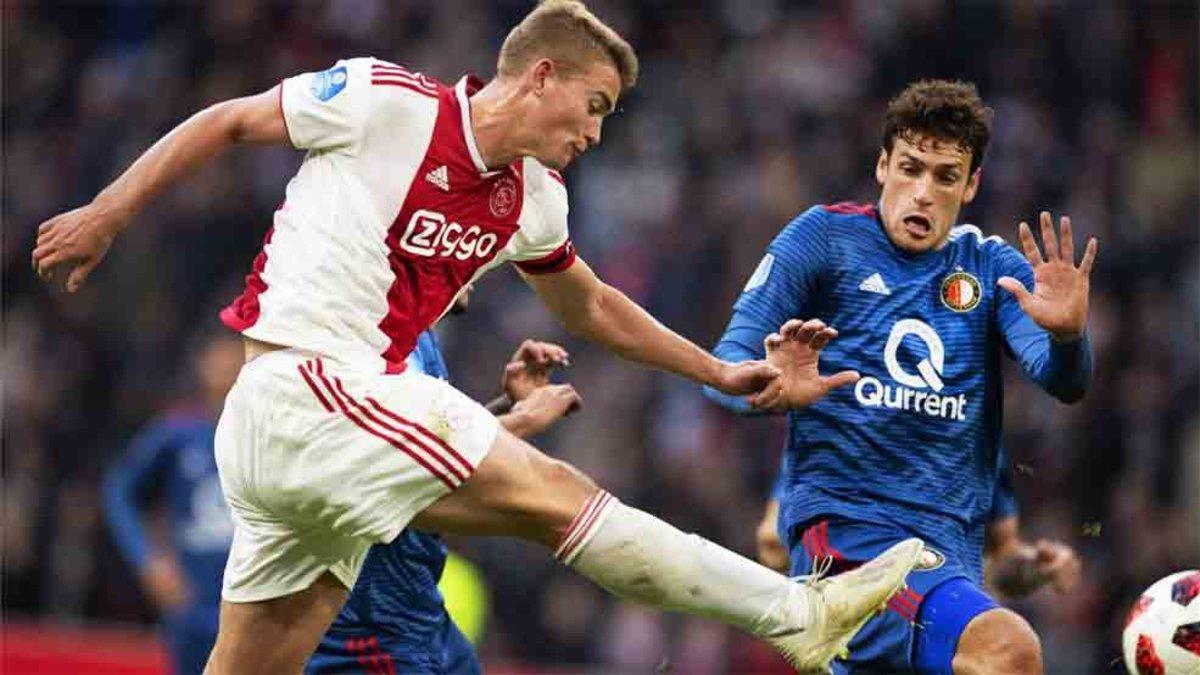 Marc Overmars, Ajax's sporting director, admitted that at the end of the season his team will open the door to Matthijs de Ligt and Frenkie de Jong to leave.
"We are realistic. After this season, we will lose two or three players," Overmars told Fox Sports, afte the game between Ajax and Go Ahead Eagles in the Dutch cup.
"They have such a high level that we cannot keep them. However it's important for us to reinvest the money and replace the players who leave at the end of the season as best as possible."
Overmars was speaking about De Jong adn De Ligt, but also midfielder Hakim Ziyech.
January
However he shut the door to anyone escaping in January. "I think it's well know that nobody will leave Ajax in the January transfer window," said Overmars. "There's no chance, although any offer may arrive on the table.
"I don't hide the fact there's interest from big clubs for various players but the importnat thing is that the players aren't the ones pushing. They only want to have a good season at Ajax and it's logical given their age."