Marc-Andre ter Stegen, an utter bargain at 12 million euros
The German goalkeeper proved his worth again as Barca beat Sevilla in the Spanish Super Cup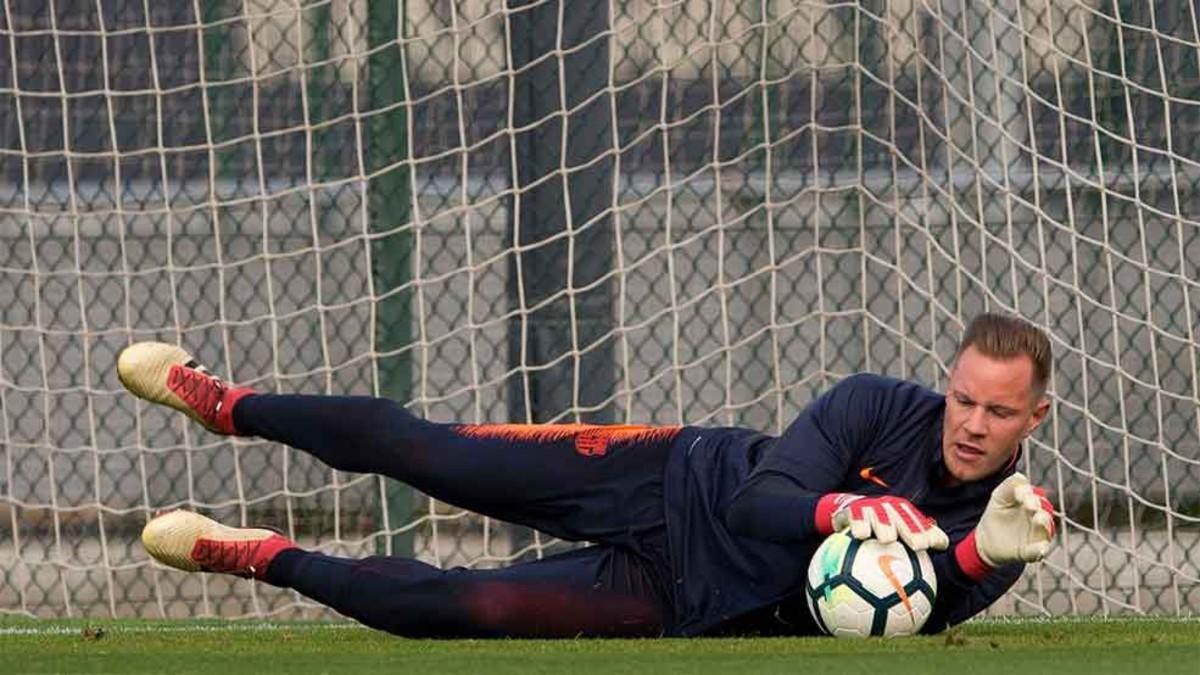 Barcelona have, in goalkeeper Marc-Andre ter Stegen, a top level player. One of the best in his position. He showed it again in Tangier. An outlier who arrived at Camp Nou in May 2014 for just 12 million euros.
Ter Stegen is, without doubt, one of the most profitable signings Barcelona have made in their entire history. He arrived for that fee, 12m plus 750,000 in variables, and his performances have been spectacular.
He saved a Ben Yedder's penalty in stoppage time to bring Barcelona another trophy in the Spanish Super Cup and also made a phenomenal save from Sarabia just before the interval.
Joachim Loew did not pick him at the World Cup, trusting Manuel Neuer instead, but after Germany's failure it may be time for Ter.
Keep Arrizabalaga cost Chelsea 80m euros. Alisson Becker went to Liverpool from Roma for 72.5m. Other goalkeepers have moved for a lot, Buffon from Parma to Juve for 53m, Ederson to Man City from Benfica for 40m and Courtois from Chelsea to Madrid for 35m.
Balances
Ter enters his fifth season as a Barcelona player and has played 142 games - 104 wins, 22 draws and 16 defeats. He has shipped 130 goals and kept 60 clean sheets.
The goalkeeper spent two seasons sharing the job with Claudio Bravo in 2014-15, 15-16, arriving as a 22 year old and accepting that as part of the process of adaptation.
Starting his third year, he made the board choose one of him or Bravo, and they did. Bravo went to City and Jasper Cillessen arrived as his replacement. Now it's the Dutchman who is having to go through what Ter did for his first two seasons.