Luis Suarez hopes miracle diet will end persistent knee problems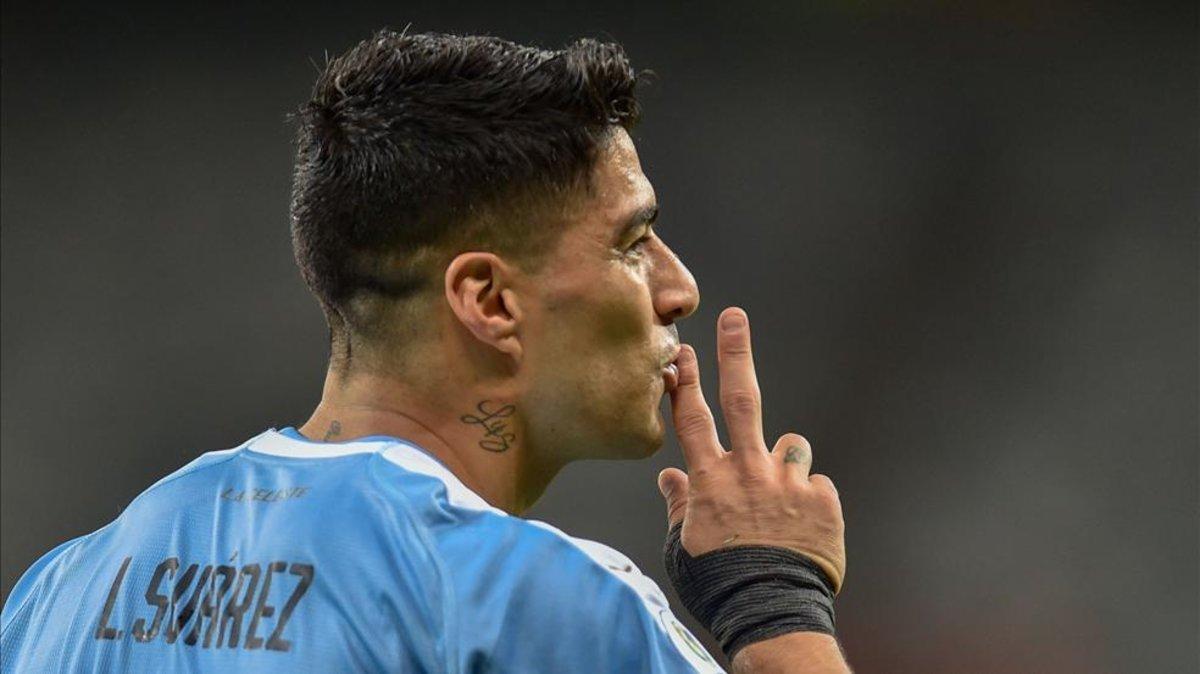 The Uruguayan has had to change his eating habits in a bid to stay fit
Luis Suarez's physical condition and his form have led to more than one debate at Camp Nou. Now, with Uruguay at the Copa America, Suarez has returned to his leanest and quickest self. The player himself says he has lost three kilos.
After having surgery on a meniscus problem in his knee, which forced him to sit out the Copa del Rey final, Suarez began a diet to reduce his eight and speed up his recovery. According to Diario AS, María Antonia Lizárraga Dallo, Barça's nutritionist and the person responsible for the Eat Like a Pro campaign, advised Suarez to lose some weight so that the cartilage around his knee would suffer less.
In the same report, AS detail some of the foods and drinks which Suarez has been banned from and some which he's been recommended. Fruit and vegetables, healthy fats (like olive oil), fish and turmeric-type spices have formed the base of his diet. On the other end of the spectrum, h has been prohibited from drinking alcohol and advised to limit the amount of red meat he eats. His asados are in danger.
Suarez, 32, has suffered fitness problems for a while. Improving his diet and taking care of his body is a fundamental step in prolonging his career at the top level.