Liverpool give Barcelona the OK to go for Philippe Coutinho
Barcelona will send a delegation to England to close the operation
The final fee could go over 100 million euros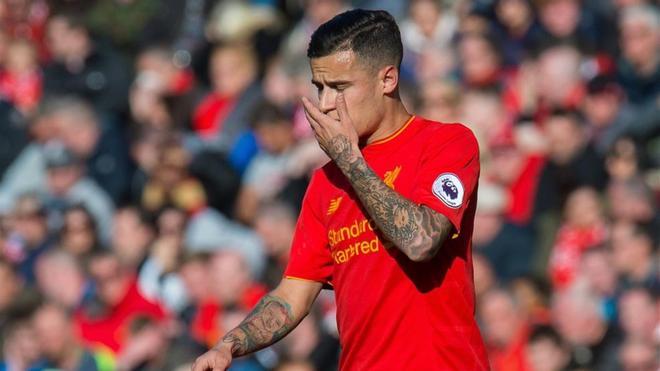 As much as you don't want to sell their key player, if a club comes with 100 million euros on a cheque, it's clear that you start rethinking about things. And more so when it's for a player you paid 10 million pounds for in 2012, and the player is desperate to go to the new club.
That is the situation Liverpool are in with Philippe Coutinho. Barcelona have reached a complete deal with the player while bit by bit the work done by Barcelona has undermined that of the Liverpool directors. It should not be forgotten that the club are owned by investment company Fenway Sports Group, led by John Henry, who basically operates for money and profit. In January he was ready to sell the club to a Chinese conglomerate for 900 million euros.
Barcelona will return in the coming days to seal the operation, on Tuesday or Wednesday, knowing their financial power is unquestionable after receiving 222 million euros. Coutinho is the exciting signing that Josep Maria Bartomeu promised and he is not willing to let him escape, after the bad experience had with Marco Verratti and PSG.