Liverpool agree to negotiate for Coutinho
The English club now think there is no way back for Coutinho and have agreed to negotiate. They are looking at Renato Sanches as a possible replacement
Barça are preparing an offer worth €160 million for the player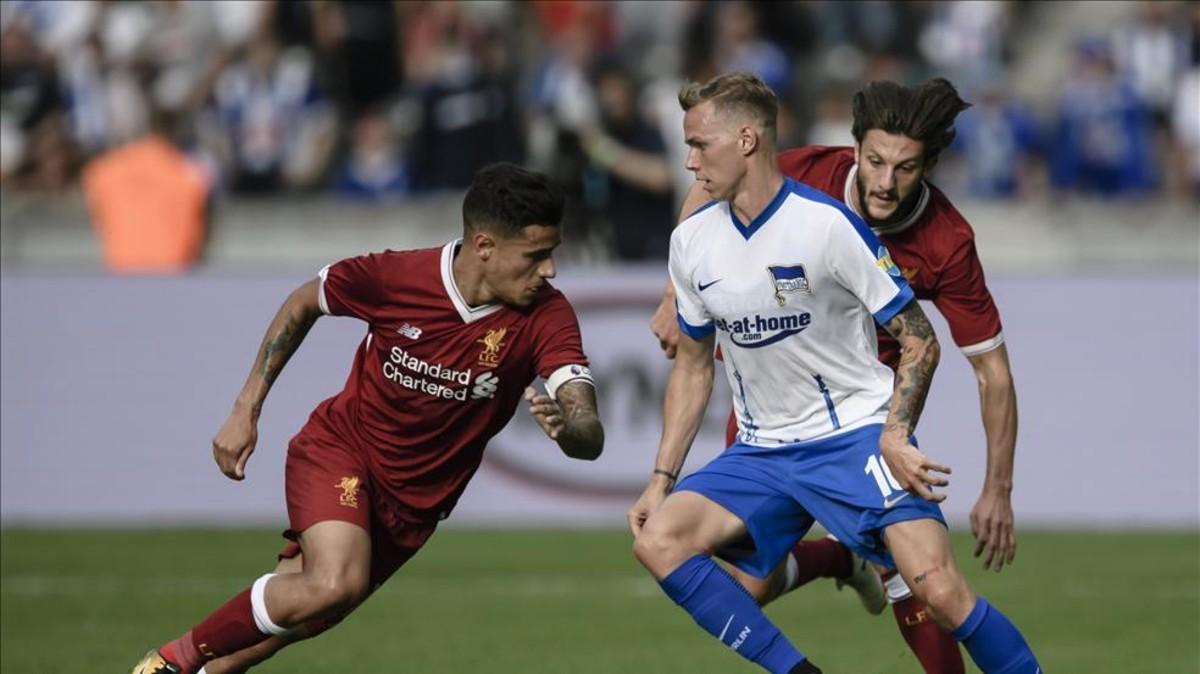 Philippe Coutinho is now moving ever closer to Barcelona. The meeting between Liverpool's owners, Fewnway Sports Group, and Coutinho's representatives on Friday night had a very positive outcome from a Barça perspective.
The pressure applied by the player to try to force through the move has almost paid off after weeks of tension and cold war with his current club. Coutinho has not wavered in his desire to join Barça and has been encouraged by Barça telling his representatives that they would wait until the last minute for him.
The route is now clear. Firstly, Liverpool will sign Coutinho's replacement, for a fee in line with an already inflated market. And at the same time, Coutinho will be sold to Barça for around €150 million. In this way, Liverpool hope to avoid having to pay over the odds for a replacement, as has happened to Barça. The British press are reporting that Liverpool's target is Renato Sanches, the Bayern Munich player. According to reports, the player asked to be left out of Bayern's squad this weekend. Liverpool hope that the more direct, explosive style will reignite the player's career, which has stalled in the last year following his move to Bayern.
If the transfer goes ahead, Coutinho will be the most expensive player in Barça's history, passing Dembélé. Dembélé cost €105 million plus around €45 in add-ons, but Coutinho could move for a fee closer to €160 million – the maximum Barça are willing to pay.
Coutinho's immovable stance has been a key factor in the transfer. Jürgen Klopp, Liverpool's manager, did not want to lose the player and told the club's directors that he could manage the situation. But as the days went by and Coutinho's stance did not change, the club were force to reconsider.