Lionel Messi makes it to 47 goals in 2018
He scored a hat-trick against Levante on Sunday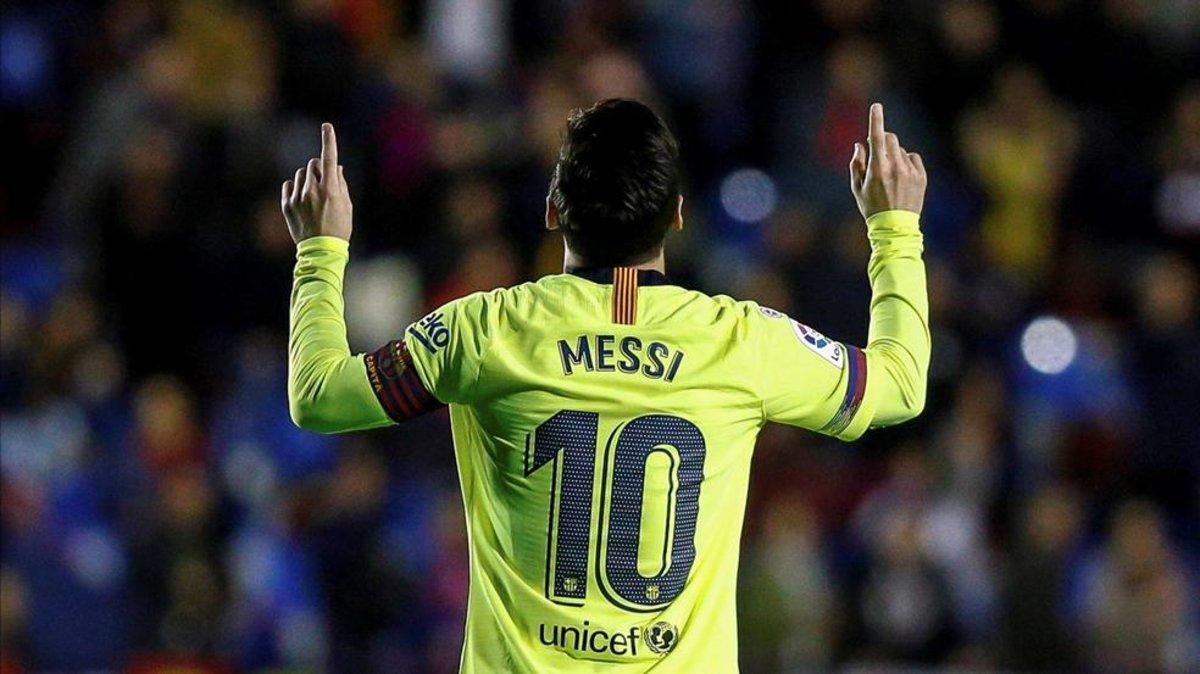 Lionel Messi scored another hat-trick. In just 17 minutes, between 43 and 60. The Argentine striker reached 31 in La Liga and 43 in official games in his career.
These goals also took him to 47 in 2018, more than anyone else.
The Barca forward finished his first after being sent through on goal by Sergio Busquets. The second followed with a neat finish just after half-time, and the third was a tap-in after Arturo Vidal set him up.
He also set up two goals.
Messi has 19 goals in 17 games against Levante now, an impressive record.