Messi is one hat-trick away from 600 goals with Barça
The Argentine's closing in on the milestone after his brace against Man Utd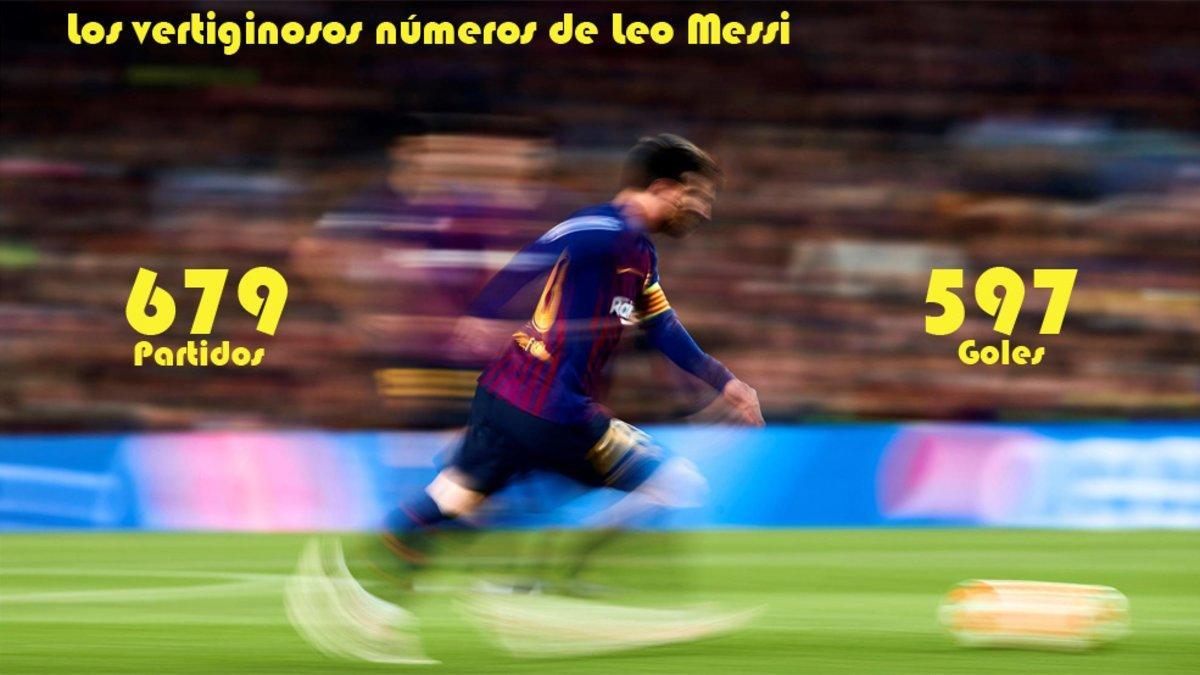 Lionel Messi is racing towards 600 goals in a Barcelona shirt. After his double against Manchester United, he has 597 for the club. A hat-trick on Saturday against Real Sociedad would bring up the milestone.
Messi's numbers are incredible. His goals for Barça have come in 679 games. In the 2018-19 season, he has 45 goals in all competitions. It's the 10th season in a row in which he's broke the 40-goal barrier.
With 45, he's already matched his tally from last season and Barça still have nine games to play -- 10 if they make the Champions League final.
But Messi's a long way form his best season. In 2011-12, he netted 73 times. His average of 0.86 goals per game this season suggest he could he could add up to nine more to his current total.
In La Liga, he's the top scorer with 33 goals. He is also the top scorer in the Champions League with 10 (his best ever tally in Europe was 14 in 2011-12).
ALL OF LEO MESSI's GOALS (Season · GOaLS)
2004/05 · 1
2005/06 · 8
2006/07 · 17
2007/08 · 16
2008/09 · 38
2009/10 · 47
2010/11 · 53
2011/12 · 73
2012/13 · 60
2013/14 · 41
2014/15 · 58
2015/16 · 41
2016/17 · 54
2017/18 · 45
2018/19 · 45 (minimum nine games left)