Lionel Messi: I'll be the first to say I got to here and I can't go on
The Barcelona forward spoke to Marca about when he might end his career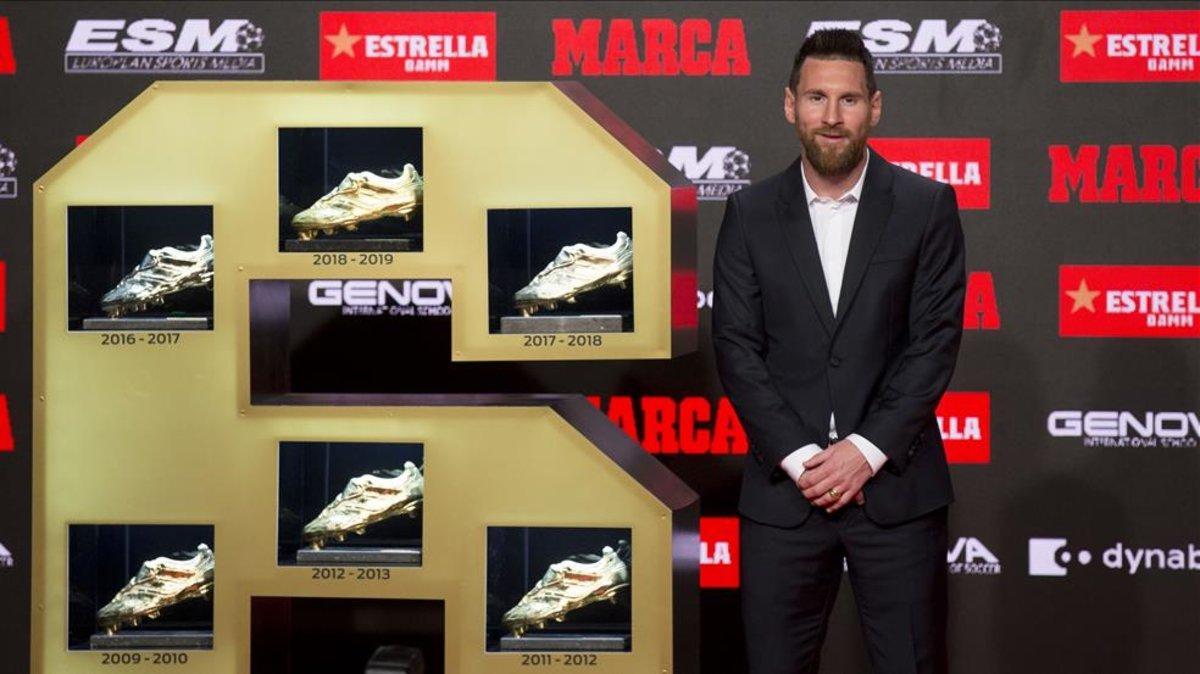 Lionel Messi spoke to Marca as he picked up his Golden Shoe award on Wednesday. The Argentine star spoke about ending his career, saying he doesn't know when he is going to retire.
"You realize how long you can go on and I will discover it with the passing of time. I will be the first to say here I got up to here and I can not go any further. Or I feel good to continue. Over the years I will discover it."
Messi does not rule out dropping back to centre midfield in the future. "It depends on how I get on. Now I usually drop myself further back, to receive and be in contact with the ball and the midfield. I don't know what will happen in the future."
The Blaugrana striker prefers not to evaluate himself as a player and limits himself to saying that "I prefer that people talk about me (instead). I know what I am, what I did and what I can give, but I keep it to myself. Then the people give their opinion. I don't like to talk about myself, but about the collective."
DE JONG
When asked about his team-mate Frenkie de Jong, Messi points out: "It has been easy for him to adapt to the team because he came from a similar philosophy in Ajax. He grew up with the same idea and the same way of playing, although he didn't have to play as an interior there a lot.
"At pivote he feels more comfortable, but he adapted well. He likes to have the ball, play in short, put the passes between the lines, has a fast and strong stride (with the ball). He's very complete."