Less than 1,000 signatures needed in vote of no confidence
The target should be hit on Wednesday and will raise questions about the future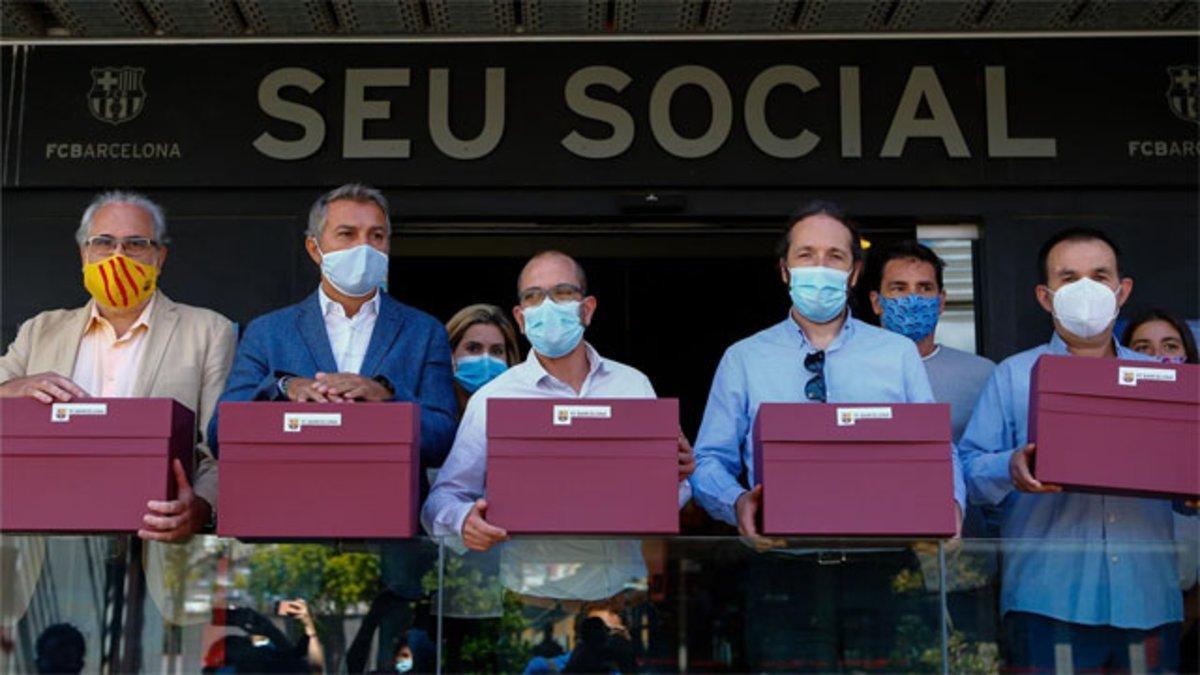 The vote of no confidence against Barcelona president Josep Maria Bartomeu looks set to go ahead as the count neared the 16,521 verified signatures needed.
Barça revealed on Tuesday that 15,557 signatures have now been verified, meaning less than 1,000 are now needed. The remaining 3,715 signatures will be analysed on Wednesday.
Oct. 9 is the deadline for the signatures to be verified but it looks like it will be finished before then, prompting the question: what happens next?
Once the target is hit, the club should announce a date for a referendum among club members on Bartomeu's future. If two thirds of a potential 150,000 voters go against the president, elections will be called.
However, there have been reports in the last week that it won't go that far and that, if the 16,521 signatures are confirmed, Bartomeu will resign.