Leo Messi to parade The Best to the fans ahead of Barça vs. Sevilla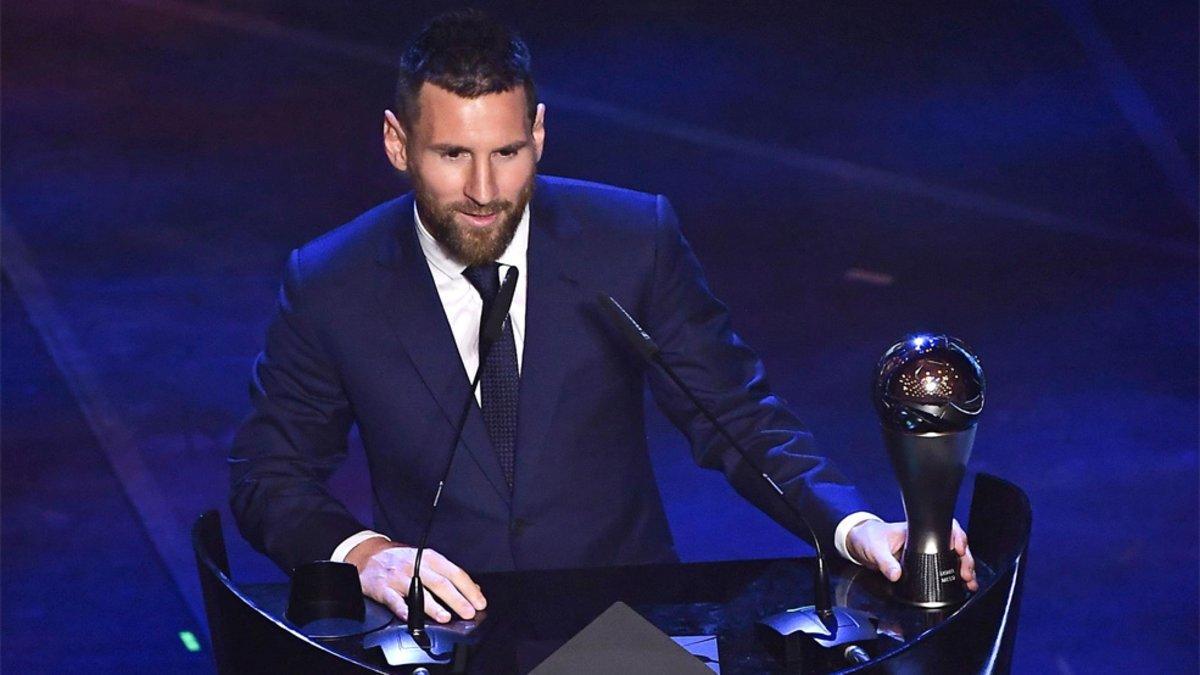 The Barcelona captain was named The Best last week in Milan
Lionel Messi will share 'FIFA's The Best 2019' with Barcelona's fans on Sunday, an award he won ahead of Virgil Van Dijk (Liverpool) and Cristiano Ronaldo (Juventus).
The Barcelona captain was chosen for the award following a vote among national team coaches, captains and journalists from across the world. It joins the five Ballons d'Or he has previously won.
Messi will parade the trophy in front of Barça's supporters this weekend ahead of the game against Sevilla at Camp Nou, which kicks off at 9pm.
The Argentina star is set to make his third start of the season in the game. He completed 90 minutes for the first time this campaign against Inter Milan in midweek.