Leo Messi racks up 300 wins at Camp Nou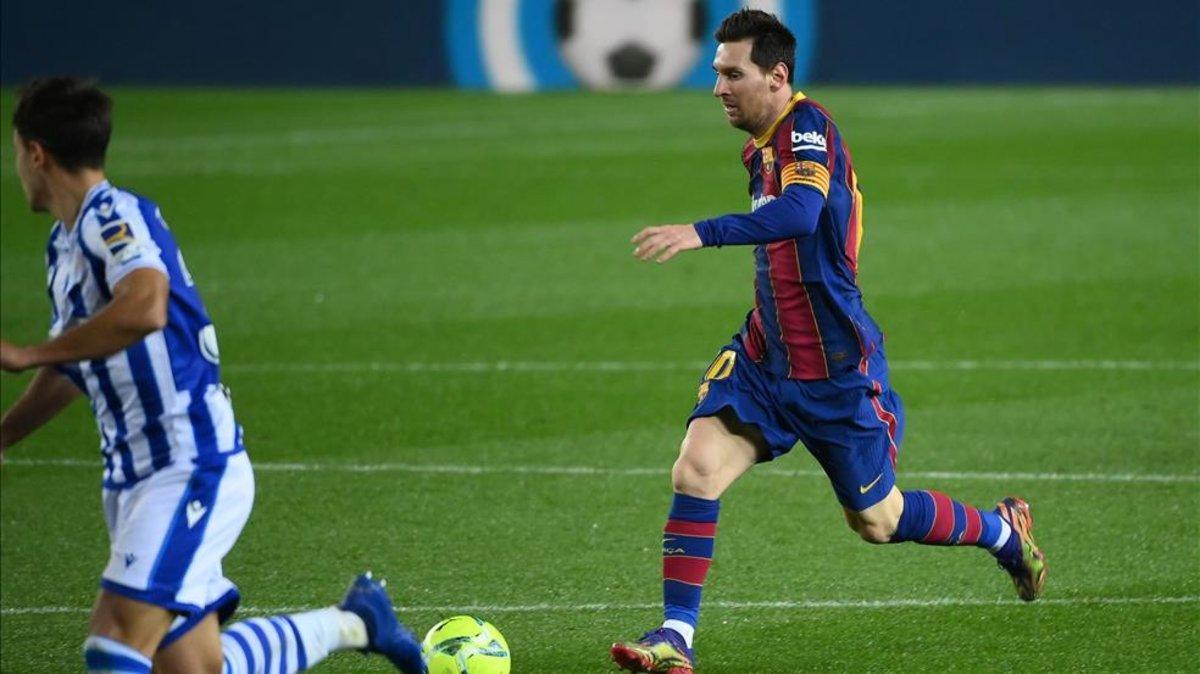 The Argentine is 20 games short of Xavi's record number of matches played
Leo Messi made history against Real Sociedad as the Baca captain racked up his 300th win at Camp Nou, in his 747th game.
Messi has 210 wins in La Liga, 53 in the Champions, 30 in the Copa and 6 in the Supercopa de España. He has drawn 48 times and lost 20 times at Camp Nou, scoring 380 goals.
His best campaign was 2010-11 with Pep Guardiola, winning 23 of 27 home games. He won 15 in a row for his best run, 14 in the 09-10 season and the first game of 10-11.
Messi is also close to Xavi, 20 games short of becoming the player with the most appearances for Barcelona - 767.
He is also one short of Pele's record for most goals for a club, 643 with Santos FC, while Messi has 642 for Barca.
LISTEN TO A NEW FC BARCELONA PODCAST IN ENGLISH