Leo Messi benched for not being fresh - Koeman assistant
Alfred Schreuder said that the Argentine had to be rotated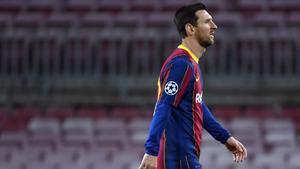 Barca vs Betis saw a surprise when the teams were released - Leo Messi was on the bench. Something very strange indeed. He had gone 37 games in a row in the league starting. This would have been the 38th, but Ronald Koeman dropped him to the bench.
Minutes before the game, Koeman's assistant Alfred Schreuder, spoke of Messi's absence. "If a player is not fresh, he'll come off the bench and he's played a lot of games."
Messi, who has been called up by Argentina for the international break, is set to face Paraguay and Peru in the coming days.
TV3 say that Messi had a niggle with his ankle which was another reason to put him on the bench.