Lenglet: My mother's a nurse so I've heard about coronavirus from the inside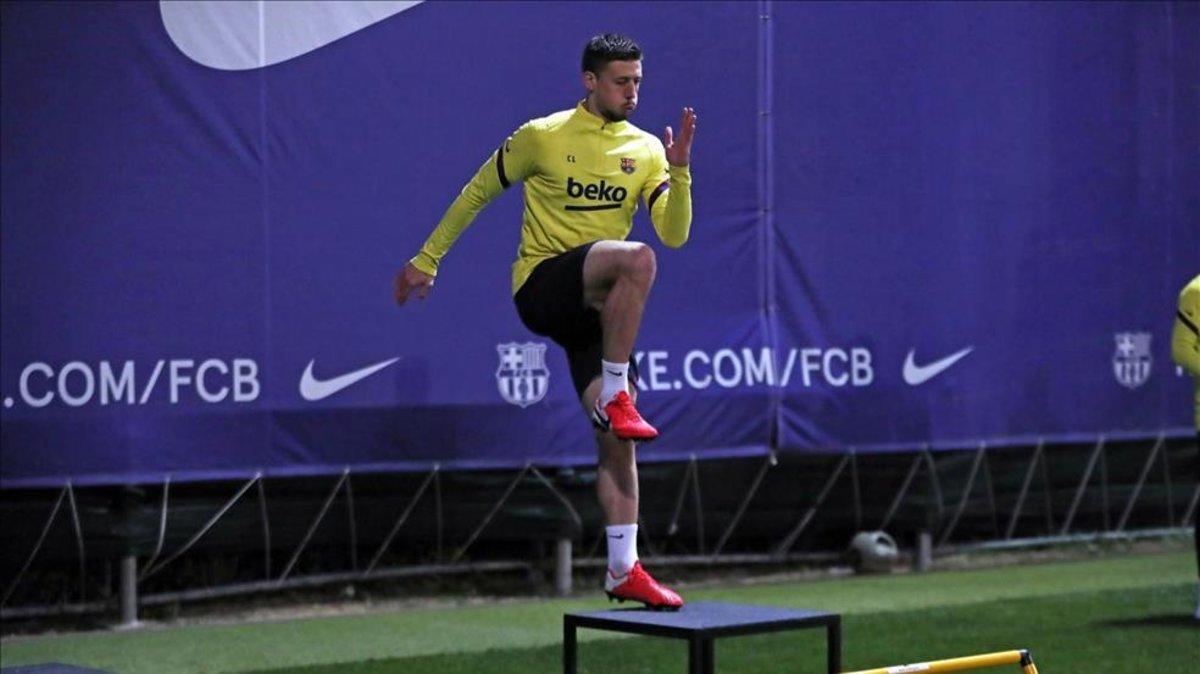 The Barcelona defender also explained how he's been playing football in his garage
In a call with the French Federation, Barcelona defender Clement Lenglet has explained for the French public his experience in lockdown with football shut down by the coronavirus pandemic.
"I've experienced it like everyone else," he said, "waiting to be able to go out. I am lucky to have a house with a garden that allows me to get fresh air every now and again. It's a difficult period for everyone."
In comparison with France, Lenglet said that Spain has "the same rules as in France, a strict lockdown. Now the kids can go out. There are not many shops open, just the ones necessary to live."
On his day-to-day, he explained: "I get up at 0. I start the daily training session that's sent by Barça's fitness coach. There's cardio, muscle work...
"I have a big garden and can play (football) there. There is the garden, too, but it's more complicated there because I am in the mountains. I miss football a lot.
"I am also taking advantage of the time to call everyone because when you're in the middle of the season, you don't have time for everything. I call my grandparents, parents, my old school friends. It's an interesting period for me. I keep busy and am watching series, like Viking.
"I am not a cook but I have started a little and yesterday I made an apple pie. It wasn't bad! Although I have to admit I had help -- I didn't do it on my own."
On the pandemic, he said: "You have to applaud those that are working in the hospitals, those working to bring us food, in transport to make life easier. You have to take your hat off to all these people taking risks for us. We're lucky they are there. In Barcelona, the people go out at 8pm to clap the efforts of the health workers.
"My mother is a nurse so I have heard about it from the inside. We speak and she tells me how she's dealing with such a complicated period because they don't have all the adequate material and they have to adapt."